Key ally of London mayoral candidate shares Tory housing policy for the capital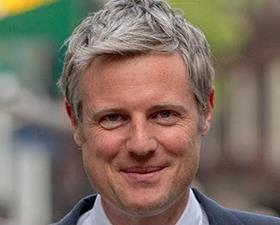 A key ally of Zac Goldsmith has said a Tory victory in May's London mayoral election could kickstart development of around 40 commuter towns to help tackle the capital's housing crisis.
The Conservatives' London spokesperson for housing Andrew Boff told a mayoral hustings event hosted by New London Architecture last week that a Goldsmith win would enable the party to "seize the new towns policy and build 40 around London".
Boff, who is also a London Assembly member and was standing in for Goldsmith at the hustings, made his remarks as representatives from all the main political parties in the election criticised London's skyscraper glut and pledged not to build on the capital's green belt to deliver more homes.
Boff said Goldsmith would take a harder line on tower proposals in outer London than the incumbent mayor Boris Johnson, while Labour London Assembly member Val Shawcross said candidate Sadiq Khan believed "tall buildings are not the answer to the housing crisis, in fact they're the opposite".
Various other plans were proposed to solve the housing crisis. Liberal Democrat candidate Caroline Pidgeon and Green candidate Sian Berry proposed retaining the 'Olympic precept' council tax levy - which runs out this year - to plough money into the housing sector.
The candidates comments came ahead of the publication of a government proposal to fast-track planning applications for a fee to boost housebuilding.
The proposals will see councils compete to process planning applications and be able to offer fast track application services, like those available for getting a passport.
Developers will be able to choose whether to submit their plans to the local council, a competing council or a government approved organisation that would process applications up until the decision point.
Councils will be able to offer the fast-track service through either competition pilots or a devolution deal.
Decision making on planning applications will remain with the local council.