External work on the Olympic Aquatics Centre has now completed, with the building set to open in the spring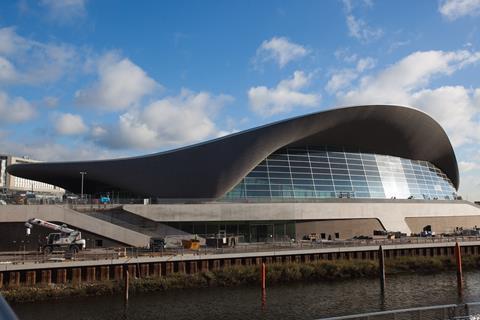 Zaha Hadid's Olympic Aquatics Centre was revealed in its full glory this week after contractors completed the installation of 628 panes of glass on the building.
Work on the outside of the building, which also involved removing the temporary seating stands, which held 17,500 seats for Games-time, and installing 2,800m²of glass and eight new doors, is now complete.
The internal works and final landscaping will be completed next year ahead of the opening to the public in the spring.