Future of hub has been in doubt since zero-carbon targets for 2019 were scrapped by George Osborne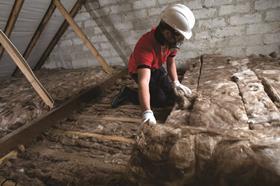 A body set up to advise government and housebuilders on zero-carbon homes could close after running out of money, Building has learned.
The Zero Carbon Hub, a public private partnership created during the last Labour government in 2008 to help deliver zero-carbon homes, has just a few days left to find the missing cash – or face the axe at the end of the month.
It worked with the coalition government and the construction industry to create an official definition for zero-carbon homes, meaning they could be delivered by mainstream housebuilders and meet the government's target for all new homes built from 2016 to be zero carbon.
But chancellor George Osborne scrapped the policy in July's summer Budget and also shelved the target for all new non-domestic buildings to be zero carbon from 2019.
The board have been looking at reasons to exist in terms of being a single-purpose vehicle

Industry source
A source involved with the Zero Carbon Hub told Building: "We've had no remit to exist since [July]. The board have been looking at reasons to exist in terms of being a single-purpose vehicle."
It is understood an announcement will be made on its future early next week following a board meeting this week, held in a last-ditch attempt to find a future for the organisation.
A source described the meeting, which was attended by the group's core funders including product manufacturer Saint-Gobain and industry organisations such as the CITB and the Structural Timber Association, as "good" but declined to comment further.
In the nine months since Osborne's announcement, Zero Carbon Hub has been forced to focus on overheating in homes and the energy performance gap - the difference between a building's designed energy performance and actual performance.
The hub, headed by Rob Pannell, has written to communities secretary Greg Clark and energy secretary Amber Rudd to appeal for more support, but both are understood to have turned down funding.
Pannell declined to comment.