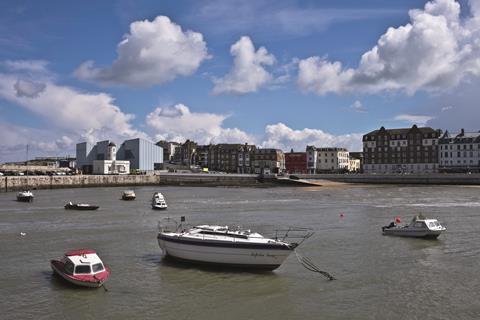 New look
As we look at the Conservative pledge to boost 100 struggling (or marginal?) conurbations with the Towns Fund, Building experiences a sense of deja vu.
Before the mid-2000s, governments were pretty keen on pouring money into the regions, with "provincial towns […] being given much-needed makeovers to enable them to compete with their more fashionable neighbours," two decades ago.
But while some of the towns marked out to be rejuvenated by Labour back then are not on the current Towns Fund list, such as Barking and Basingstoke, others like Margate are still considered in need of more cash. This is despite the fact the Turner Contemporary art gallery is considered to have fulfilled its brief to be a: "brave, controversial building that will inspire the regeneration of the old town" – it has helped the town to be attract fashionable businesses, if not undergo a complete renaissance. The town has a marginal Conservative council, which previously run by UKIP, and voted 63.8% leave.
Loughborough was in line for a new shopping centre and a new bus station in 2000 and is on the Towns Fund list, and Walsall has also returned.