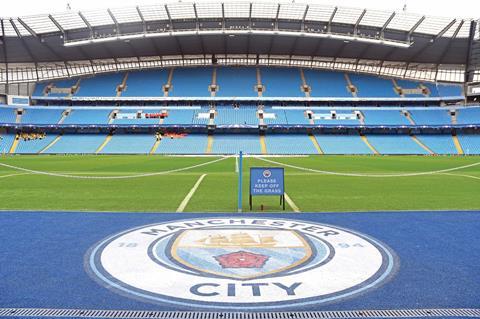 Up and running
This week we look at how Birmingham is gearing up for the Commonwealth Games in 2022. The city already has an athletics hub in the form of the Alexander stadium, but when Manchester was preparing to host the Games in 2002 it had to start from scratch.
The end result was a £115m arena you will now recognise as the Etihad stadium, home of Manchester City Football Club. Long before the cheers of adoring City fans resounded at the lifting of the Premiership trophy for the first time in 2012, Building was definitely a supporter, calling the structure "awe inspiring".
The Games were being held in England for the first time in 68 years, and in stereotypically British fashion, our writer paid a lot of attention to the turf. "A small tractor tugs a hoe across the parched surface of a dusty island of earth. Hunched over the wheel, the driver's attention is fixed directly ahead as he steers along a criss-cross route, sowing the seeds that will soon transform the brown earth into a lush carpet of grass." This was part of a very tight timetable: "If there was one cock-up, the whole programme would have collapsed like a pack of dominoes," said Graham Lumberg, Laing's project director.
Probably a good thing they didn't have the heatwave we've experienced this year.
To read the full article from 31 August 2001, click here.