The then chairman of CABE had plenty of ideas about how to meet demands for living accomodation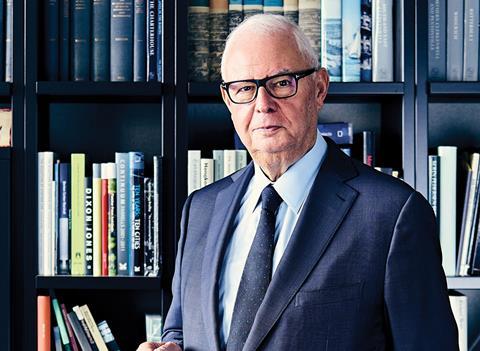 Industry icon Sir Stuart Lipton was critical about the size and quality of new housing in this week's interview, and discussed plans to step into residential development.
With a finger always on the pulse, Building was discussing the housing crisis back in 2002, when it was horrified by London residential price inflation of 3.4% in April that year. The magazine asked his advice, as chair of Cabe, about what should be done.
"We need well-designed high-density schemes (at least 50 units to the hectare) consisting mainly of generous-sized mid-rise apartments with plenty of communal and public open space and local facilities," he said. He outlined a seven-step plan: to bring widespread development to fruition, he suggested a powerful framework that identified brownfield sites in London and the South-east, with a single agency to co-ordinate delivery. Better access to land was needed, financial help from government, innovation from the development and construction industry and, finally, more rented housing. Although Cabe was scrapped by government in 2011, many of these ideas indicate Sir Stuart was ahead of his time …