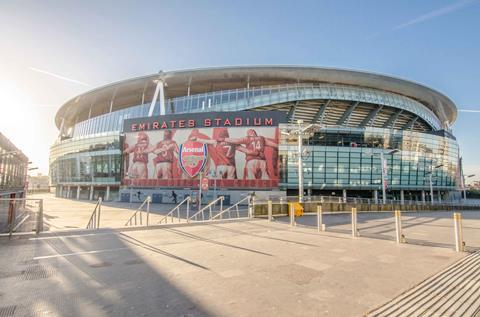 They are the champions
Tottenham Hotspur's stadium has made it into this year's Building Project of the Year shortlist, but it's not the first football ground to feature in the semi-finals of the award.
Arsenal football club's Emirates stadium won the overall gong in 2007. The £275m ground was completed on time and under budget by Sir Robert McAlpine – "unlike another stadium up the road," Building wrote, referring to the problems at Wembley.
"It came with severe planning constraints but it was still designed and built with the minimum of fuss," said Robin Nicholson, chairman of the judges. They liked the fact it didn't stand out in the local area until fans turned the corner and saw "a vast gleaming drum beneath a clean-cut disk like a flying saucer".
The judges said: "The whole process was an example of how important teamwork should be to a project, with everyone from the client to the contractor and subcontractors coming together and working successfully."
Arsenal might have lost out in the Premier League that year, after leading for two-thirds of the season, but I'm sure winning our prize made up for it.