While we modern folk fret about Brexit, in 1999 they had their own problems: the dreaded "Millennium Bug"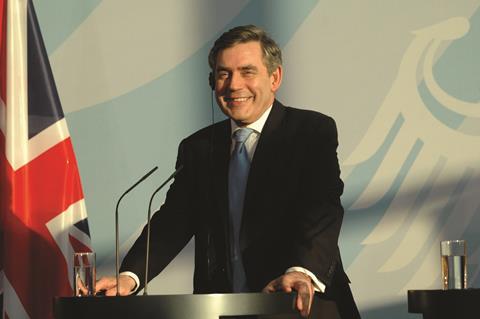 That was the future that was
What a difference a decade makes. A mere 10 years ago, Building's annual January predictions feature was concerned with the legacy of the Olympics, and whether Labour under Gordon Brown would go for its fourth election victory. Eco-towns were still a thing, the government was backing a green agenda and plans for One Blackfriars were just about to get the go-ahead.
But it was a difficult time to be in business, so much so that Building retained a regular "Gloomwatch" panel that would give regular "Grimdex" ratings of how badly the recession was hitting the industry. There were plenty of reasons in January 2009 for Michael Ankers, head of the Construction Products Association, to give an 8 out of 10 "grimness" rating. Housebuilders, according to Singer Capital Markets analyst Kevin Cammack, could be "in a pretty desperate state" if work didn't pick up, and the Office of Fair Trading was proceeding with its investigation into 112 construction firms for alleged tender malpractice.
Mind you, with changes in housing and construction ministers expected and Crossrail a "will it, won't it" project, maybe not so much has changed after all.