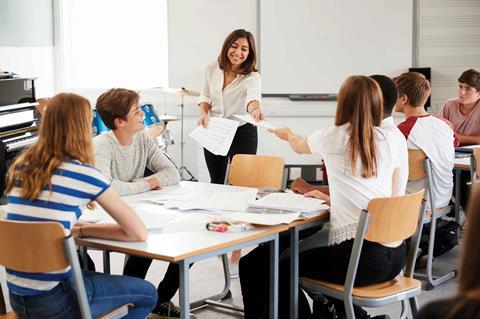 School places: Do the math
This week our architectural correspondent reviews Maccreanor Lavington's revamped Grange Primary School. This brought to mind a pressing issue back in 2015 for education construction – how to build enough schools for 25% more places by 2020.
Back then, Nicky Morgan was the education secretary for a strong Conservative government fresh from a general election victory. She confirmed that government aimed to open 500 new free schools by 2020. "Free schools are at the heart of the government's commitment to deliver real social justice by ensuring all pupils have access to a world-class education," she said.
However, despite this outward confidence, with "construction inflation on the rise, land scarce in urban areas of population growth, and a commitment to balancing the nation's books prioritised over virtually all else", this would not be an easy target to achieve.
Labour MP Andy Burnham was angered by capital spending cuts across the school estate. He said: "It's very much a mistake, particularly the way funding is skewed – it is not given out on the basis of need anymore. Capital gets given liberally to new free schools, but not to existing schools."
To read the full article from 4 September 2015, click here.