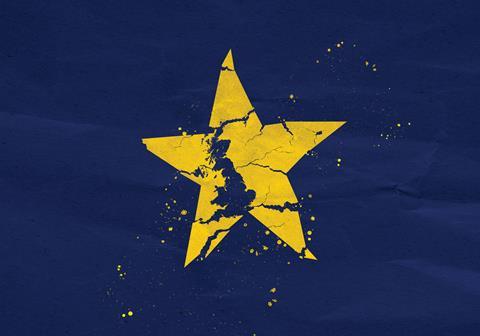 The future's still foggy
As we consider some of excruciating possibilities that could await construction if the UK crashes out of the EU without a deal, we look back to reaction just after the referendum, when some were jubilant, some were shellshocked and some were downright miserable about the future.
Everyone had a different prediction. "The City had clearly made up its mind that it was bad news, with housebuilder and property company shares both hit heavily in the mammoth sell-off that took place on Friday morning," Building wrote.
"House prices are likely to be up to 5% lower by the end of 2018 than they would have been in a non-Brexit world," estimated Adam Challis, head of UK residential research at JLL, with "high-end city centre schemes" taking the brunt. Prices did indeed fall 3.2% in London between January and March this year, although volume housebuilders are still doing extremely well.
Richard Steer, chairman of Gleeds, believed the market would stagnate for six months to a year, by which point he hoped there would be a better idea about the terms and conditions of the exit. Alas, Richard, two years on we'd all still like to know what's going on.
To read the full article from 29 June 2016, click here.