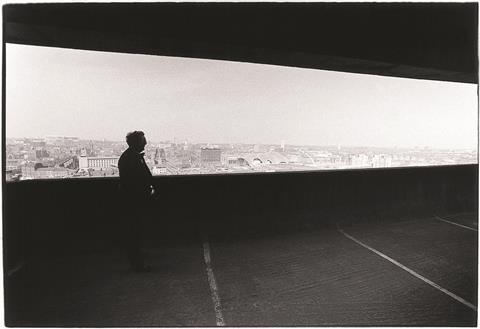 Get Luder
Our projects piece this week looked at the regeneration of the multi-storey car park. Even brutalist parking blocks, for which the term "monstrosity" had previously been too good, are being saved or mourned.
Trinity Square car park in Gateshead was a celebrity of its architectural genre, famous for its part in the Michael Caine film Get Carter … and had starred in this magazine before.
In 2005, besuited architect Owen Luder boarded the train to Newcastle "to confront the people of Gateshead" and protect the car park he had designed 40 years previously from demolition.
We set the scene: "Vengeance has a new face … starts May 20, a Building production. Starring Owen Luder as himself."
"GET LUDER".
The stand-off was just as tense as the original production – one man versus the varying and not always complimentary opinions of the public.
"I'd still tear it down," said one brave – or foolhardy – woman. To find out if anybody got chucked off the edge, click here.