This week we look back to how red tape was constraining the industry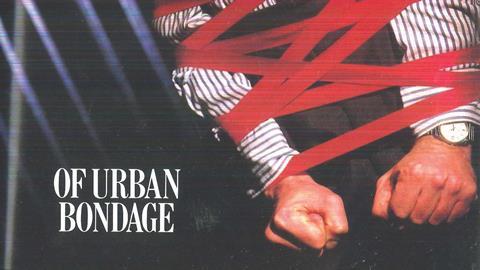 Red tape from a blue lady
When we unearthed this cover of a yuppie in a tight situation, we couldn't help but be intrigued. But rather than a still from a suspect 1980s B movie, this turned out to be a literal interpretation of how red tape was constraining the industry.
Our projects piece this week details a small residential development in London that has had to deal with space constraints, but this was a bit different.
Prime minister Margaret Thatcher was pushing urban regeneration to get the inner cities voting Conservative. "No hope areas of gruesome ugliness, chronic unemployment, vandalism, crime and derelict smoke-stacked factories are slowly being revived," the piece dramatically recounted.
The incentive was £40m of urban development grants to encourage companies to work on challenging brownfield sites. However, firms that went for these found them difficult to get, often causing the scheme in question to be rethought.
"I wish to God I had not gone in for the grant. It has delayed the scheme for so long that it is really not worth the money," said Ian Harrabin, who had applied to convert an 1830s building in Birmingham to studio workshops.
To read the full article from 11 December 1987, click on the pdf below.