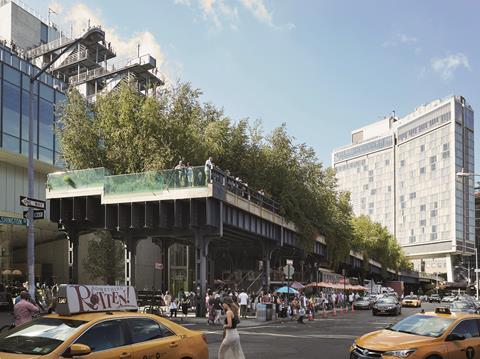 A fresh look at the Big Apple
This week, Building looks at Diller Scofidio + Renfro's scheme The Tide, a partially raised walkway in Greenwich – it clearly takes after New York's the High Line, designed by the same firm. The UK version has a lot to live up to, as shown by an interview about the famous regeneration of the elevated Manhattan freight rail line.
"I've always had a great interest in the spaces between buildings, almost more than the buildings themselves," said architect Carl Turner of Carl Turner Architects to BD, Building's sister title, last year, when he discussed it as his top architectural inspiration.
The wooded walkway was top of his must-see list when visiting the city in 2010. But getting to the tourist attraction proved challenging. "To my massive disappointment, the High Line was closed because of the blizzards on our first two days. On day three on the way to the airport, we rather forlornly tried again," he said.
So, what did he feel when he eventually reached the snow-covered line?
"I found it really awe-inspiring," he said, citing: "The experience of being 30ft up, weaving through all these evocative areas such as the Meatpacking District and Hell's Kitchen and seeing all these iconic features of New York from a completely different viewpoint."