It's results season again, but with a difference: no Carillion. The demise of one of construction's biggest players has cast a shadow over the field, especially for those directly affected by linked losses. But there are good news stories too, as Dave Rogers reports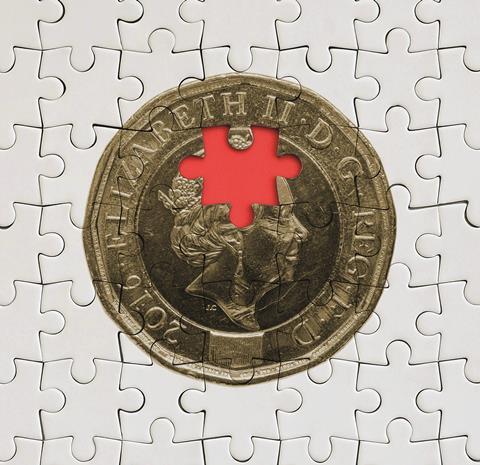 There's no getting away from it. This year's results season for the major quoted contractors was overshadowed by the gaping Carillion-shaped hole that appeared after its collapse three months ago.
It was immediately apparent that many would be forced to book losses as a result. Within hours of the news it had gone bust, Balfour Beatty and Galliford Try, the firm's partners in a joint venture to build a bypass around Aberdeen, said they were on the hook for up to £80m between them on the project. Others to put out stock exchange announcements that January day included M&E specialist T Clarke and tool rental firm Speedy Hire.
More than 50 announcements have since been made relating to the collapse, ranging from Kier's news that it was taking on former Carillion staff through to piling specialist Van Elle's revelation that it was facing a £1.6m hit.
There wasn't much gloating that a rival had fallen, paving the way for others to step in. The feeling was that 15 January, the date that Carillion went down, was a bad day for the construction industry.
The revelations that came out in the parliamentary inquiry into the disaster made for great headlines and titillating reading – one of the most eyebrow-raising was that the business recovery plan Carillion presented to the government as a part of a proposed rescue package included the premise that it would recover £262m in claims on nine jobs. Not only that, it was going to get the money back by the end of 2020. It was extraordinary stuff, and many must have looked on in horror, shaking their head and thinking: not all contractors are run this way.
In the middle of all of this, results season began.
A trying year
First off the blocks, on Valentine's Day, was Galliford Try. For its construction business, the interim results were a bit of a massacre. The Aberdeen road was the main culprit, with the firm racking up a £25m hit on the job and announcing it planned to raise £150m in a rights issue to cover the scheme's ballooning costs once and for all. It had already been forced to announce provisions on the scheme last year.
"[Balfour] has complete control of its balance sheet and is making decisions on its businesses based upon simple economics"

Kevin Cammack, Cenkos
The rights issue has been completed, raising £158m, but the road is still unfinished. Originally meant to be wrapped up last autumn, the date was first put back to late spring, before Balfour Beatty let the cat out of the bag when, in its results, it said the Aberdeen Western Peripheral Route would not be finished until this summer – which forced client Transport Scotland to announce the road would not in fact be ready until the autumn.
The job meant Galliford Try's construction arm slipped £18m into the red – but there was underlying progress. The division posted a pre-exceptionals profit of £7.2m on revenue up 11% to £824m. Operating margin rose to 0.9% from 0.4% last time. Galliford Try has previously said it wants its construction business to be hitting margins of 2% by 2021. Still, the Aberdeen road dragged operating margins in the construction arm into negative territory at -2.2%. By way of comparison, the company's Linden Homes housebuilding business edged margins up to 18.5%.
Solid performers
Morgan Sindall – a star performer last year following its own woe in Scotland courtesy of problem Ministry of Defence jobs at Faslane that came with its deal to buy back part of Amec in 2007 – kept up the good work in its latest results.
It turned in a bumper set of figures, as it saw 2017 pre-tax profit climb by nearly half, and margins at its construction and infrastructure business more than double.
The firm said revenue was up 9% to £2.8bn, with the group seeing its overall operating margin climb from 1.9% to 2.5%. Pre-tax profit was up 48% to £64.9m. Construction and infrastructure is the largest part of the business and here operating margins jumped from 0.7% to 1.5%, helped by an improved performance at its construction division.
Morgan Sindall says "there will be continued margin progression in construction and infrastructure", adding that its 2018 results will beat expectations. Cenkos analyst Kevin Cammack hails the results as "another excellent trading performance" and adds "its momentum is not yet a thing of the past".
Ground engineering specialist Keller hit a record £2bn turnover last year and saw pre-tax profit jump £37m to more than £110m. At the end of last month, it completed the $90m (£64m) takeover of New Jersey-based geotechnical specialist Moretrench. North America is Keller's biggest market by far, but the picture from the region was mixed: income was up 2% to £969m, but underlying operating profit fell 14% to £78.7m thanks to the impact of hurricanes Harvey and Irma and the hit-and-miss performances of some of its US businesses.
Galliford Try and Balfour Beatty must be casting envious glances at Costain, which has waved goodbye to a problem contract with a similar profile to Aberdeen road – a PFI job bid under a lump sum and one that dogged the firm for years.
"For now, let's just be content that Interserve is not the next Carillion"

Kevin Cammack, Cenkos
Costain won the £400m contract to design and build 43 facilities across 27 sites as part of Greater Manchester Waste Authority's £3.8bn waste management project a decade ago but suffered a series of losses after being mired in snagging work. But last August, the firm said it had agreed a deal with operator Viridor Laing to finish up work the following month.
It said it had now left the job completely and that provisions on the deal had already been accounted for.
The firm posted a solid set of annual results, with revenue up 4% to £1.7bn while pre-tax profit was up 25% to £38.9m. But margins at its largest division, infrastructure – which includes its road, rail and nuclear work and accounts for 80% of its turnover – slipped from 4.4% to 3.8% with the firm blaming high bid costs and the timing of returns on contracts. Costain said it expects margins to return to within its 4%-5% target range this year.
The privates
Delisted ISG continued its recovery under private US ownership after problems marred its last few years on the stock exchange, with the firm last month reporting a 90% hike in pre-tax profit to £9.1m. Chief executive Paul Cossell calls it the "best performance and results in our history" as underlying profit last year rose by almost 11% to £28.2m on turnover up 28% to £1.7bn.
But Skanska began a rejig of its UK business, including job losses, after it took a £32m writedown on a number of unnamed projects.
This helped send operating profit at the Swedish firm's construction business in 2017 down by two-thirds to £107m.
And so to Laing O'Rourke: the country's largest privately owned builder, its latest published results are already over a year out of date. The firm racked up a £67m pre-tax loss in the year to March 2017 – but this was down sharply on the £246m loss it amassed in 2016. Chairman Ray O'Rourke once again pointed the finger of blame at the Canadian PFI hospital scheme in Montreal, but the firm has now negotiated a deal with a local firm to complete the remaining work.
Underlying profit returned to the black, posting a £35m profit on the heels of an £82m loss in 2016, and O'Rourke says he is expecting the firm to finally climb out of the red when its 2018 results are unveiled – probably next January.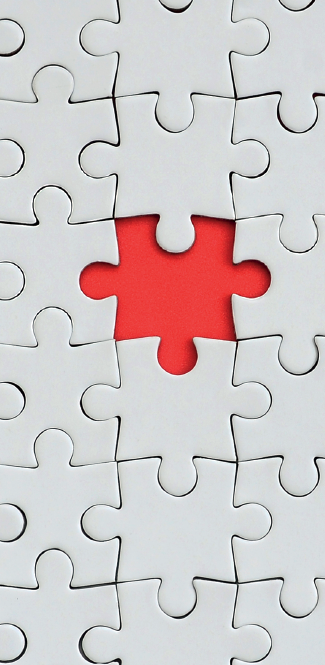 The biggies
Now Carillion has gone, Balfour Beatty remains in a league of its own as the country's biggest builder. Its 2017 income of £8.3bn is way ahead of the next two highest-scoring players, Interserve – which is yet to report but in 2016 had a turnover of £3.2bn – and Laing O'Rourke, which posted turnover of £3.2bn, although this figure is somewhat out of date, given it is for the 12 months to March 2017.
A few years ago, Carillion made a bid for Balfour Beatty. Chief executive Leo Quinn was brought in to right the Balfour Beatty ship – which had been listing horribly – and make sure its would-be new owner was told where to go.
Three years ago Balfour nosedived to a £304m pre-tax loss, thanks to a host of problem UK jobs, but this year saw pre-tax profit jump from £10m to £117m. That makes the contractor this year's undoubted star performer – so, what did Quinn do that his counterparts at Carillion didn't?
Quinn calls the £304m loss in 2015 the firm's "darkest hour" and says: "We had to get stuck in [making changes] and there's no doubt the things we've done have made Balfour Beatty a stronger, safer company." Of the simultaneous troubles at Carillion and their very different outcome, he says: "I knew it would take three or four years [for Carillion] to get out of it but I think they made important decisions too late."
Quinn doesn't pull any punches either on the causes of Balfour Beatty's own difficulties. At one stage the firm was juggling 89 problem contracts, of which just a handful – including inevitably the Aberdeen bypass – remain. He says: "The management we had that got us into the mess has moved and we have more energy and better discipline. Culturally, we are in a very different place."
The firm has pulled out of the Middle East – "a real drain on the company's resources", Quinn adds – and says it is sticking to its core US and UK markets. In the UK it has posted a £21m profit following a £65m loss in 2016, and Quinn has told the division's bosses he is confident enough to see the firm posting margins of 2%-3% in the second half of 2018.
Last month the firm splashed out close to £10m on earthworks plant to make it more capable of in-house delivery on major infrastructure works such as HS2. It's a move that has gone down well with Cenkos' Cammack, who says: "For me [it's] a sure sign the group now has complete control of its balance sheet and is making decisions on its businesses based upon simple economics."
Wait and see
Quinn says he won't be going anywhere near Carillion's problem hospital jobs in Liverpool and the West Midlands. Kier, by contrast, said for a time that it was mulling these over. But it has now abandoned the idea, and given how much it has recently spent on getting out of two problem areas – the Caribbean and Hong Kong – that might not be such a bad thing.
Margins at Kier's construction business in the first half took a hit – falling from 2% to 1.8% – as the firm said the final costs of closure in those regions would be close to £100m. It had initially said in July 2016, when it made the decision, that the bill for shutting its Caribbean arm would be just £18m.
Kier still hasn't reached agreement over a final account and claims on a £600m toll bridge it helped build over the River Mersey at Widnes.
But the firm's McNicholas Construction acquisition, bought last summer, has bedded in. Operating margins here rose to 4.9% and the firm says it is on track for double-digit profit growth this year. Kier releases its full-year results on 20 September.
The one major firm yet to report is, of course, Interserve. Its 2017 results were due out in the last week of March but these got delayed as chief executive Debbie White negotiated a rescue deal with the banks. The firm said last autumn the cost of pulling out of the energy-from-waste market would be close to £200m, but has added nothing more to this figure since.
Interserve still requires major surgery and is expected to see debt somewhere around £600m in the first half of next year. But White seems to be doing something about it all under the Fit for Growth restructuring initiative and, crucially, it does have businesses it can sell – unlike Carillion – such as equipment services arm RMD Kwikform and fit-out firm Paragon.
The results will be out in the last week of April, but as Cammack says: "For now, let's just be content that Interserve is not the next Carillion."