Safety flooring that leaves a very light footprint
In the latest Ecobuild exhibitor video profile, Altro's chief executive explains how his company has transformed the sustainability credentials of PVC flooring
Interview with Richard Kahn, chief executive, Altro
1. What does sustainability mean to Altro and why is it so important?
At Altro, sustainability is at the heart of everything we do. Our slogan, "The future is safer with Altro", is all about our employees and our customers taking responsibility for safety, hygiene and sustainability. As a private family business, sustainability has always been very important to us, and we have taken our environmental responsibilities very, very seriously. But sustainability for us is more than just the environment, it's also the social and economic factors, and the three together form the core of our sustainability programme.
2. What are the biggest changes you've made to put sustainability at the heart of what you do?
We believe that, to be credible, our main product has to be recyclable, and for many years people believed that Altro safety flooring couldn't be recycled. This was because it contains aluminium oxide to give long-term slip resistance – and the only thing harder than aluminium oxide is industrial diamond. But thanks to some pioneering technology and a substantial investment in 2007, Altro became the first and only manufacturer to be able to recycle traditional safety flooring. In 2009, Altro co-founded Recofloor, the vinyl take-back scheme that collects all waste vinyl from UK building sites, and since 2009 we have recycled over 1,000 tonnes of vinyl waste – regardless of whether it was our own product or from our competitors. And we mustn't forget Altro Whiterock wall cladding, which is recycled through Recowall, a scheme that works in much the same way as Recofloor.
3. What is the most sustainability-focused project you're working on?
The Altro XpressLay collection is the world's first ever adhesive-free safety flooring, and as such has unrivalled sustainability credentials. First of all, during manufacture we use a high percentage of recycled content, and secondly, because it's adhesive-free it's also contaminant-free at the end of its life. So it can be fully recycled, or used in another flooring project.
4. What kind of response have you had from customers?
Last year, Altro was the only approved supplier of PVC flooring in the Olympic park – some 63,000m2 of Altro XpressLay was used throughout park. Altro XpressLay was the perfect product for the Olympics because so many of the venues were temporary, and the flooring could be taken up and either fully recycled or used in other venues – some of it was used in local schools. Customers who have used Altro XpressLay absolutely love it and tend to use it over and over again because it saves them so much time and money – they don't have to purchase adhesive, which saves money, and they don't have to wait for it to cure, which saves time. Altro XpressLay can also be installed onto a concrete slab, at up to 97% relative humidity, so again the contractor doesn't have to purchase surface damp-proof membrane and wait for that to cure. It is a product that can be installed, welded and walked upon all in one day.
5. What kind of projects can Altro XpressLay be specified for?
Well, it can be used in projects where there is no damp-proof membrane, perhaps where there is an uneven sub floor, or where we need to get in and out of the building quickly. It can be used in listed buildings, and of course in temporary buildings. There are many instances where you can use Altro XpressLay.
6. What other improvements have you made to Altro XpressLay?
We've recently expanded the collection of Altro XpressLay to 42 colours, all of which complement our other safety floorings and our Altro Whiterock wall cladding. As the inventor of safety flooring, we are constantly trying to challenge the industry's perception of how our products can be used.
7. Where do you hope Altro will be in five years' time in terms of sustainability?
Over the last four years, we've reduced waste to landfill by 70%, and now we're going one step further, so we will have zero waste to landfill by 2016. When we won the 2012 Manufacturing Excellence Awards for Sustainability, it was our sixth award for sustainability, and over the next five years we are looking for further validation for our sustainability programme. Finally, we would like to be seen in our customers' eyes as the leading choice for floors and walls because they too have put sustainability right at the top of their agenda.
---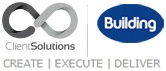 Produced by Client Solutions.
If you'd like to do a video project with Building please contact Oliver Hughes in the Client Solutions team on 020 7560 4228 or email oliver.hughes@ubm.com.