A 1980s office went back to nature and housing went beyond postwar with 21st-century prefabs. And Europe will always be united by grand architecture. Ike Ijeh looks back at the buildings that shaped the skyline in 2016
Prefab Housing
Architect: Various
Contractor: Various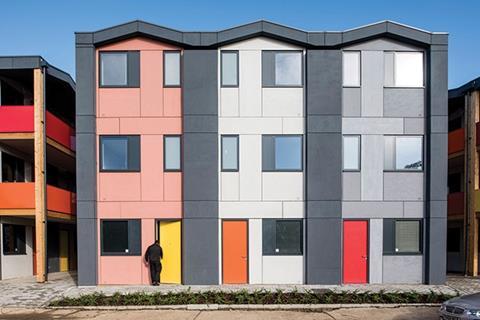 Even with the EU referendum, the UK's housing crisis arguably remained the single biggest British socioeconomic challenge of 2016 and still has no perceivable end in sight. However, while the problem remains unresolved, 2016 saw a flurry of possible solutions tabled to address it and, to the surprise of some, many of these involved the new resuscitation of an old idea. Mention prefab housing to many average Britons and they recoil with thoughts of leaky postwar cabins built at low cost and even lower quality. But a new generation of modular housing as well as technical developments in volumetric constructional techniques seeks to rebuff this stigma and deliver the magic combination of low cost and high quality. This emerged as something of a trend throughout the year, with three particular solutions standing out for the innovation and ambition. In Manchester, Urban Splash and architect shedkm joined forces to devise the hoUSe model, where a series of volumetric timber pods can be stacked on top of each other to form traditional rows of terraced housing that, impressively, offer fully customisable layouts. Architect RSHP has developed several low-cost housing solutions and its volumetric flat-pack system in south London is derived from its pioneering Y-Cube portable "plug and play" housing model. And, in one of the most wilfully enigmatic proposals, Bill Dunster Architects envisaged rows of battery and solar-powered timber housing units supported on stilts above car park bays.
One Carter Lane
Architect: Studio Ben Allen
Contractor: QOB Group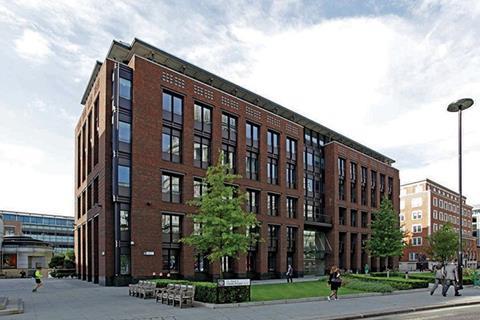 In an incredibly short space of time, wellbeing has become central to workplace design. But, for a new international measurement standard, wellbeing is not enough – it wants your office to make you happy too. Which is why what could have been a run-of-the-mill office refurbishment in the City of London instead emerged this year as one of the world's most significant wellbeing commercial projects. This summer, the offices of multidisciplinary environmental consultant Cundall were the first in Europe to receive the WELL Building Standard, the new, international, evidence-based system for measuring, certifying and monitoring the performance of building features that affect personal health as well as emotional wellbeing. One Carter Lane achieved this by adopting an extraordinary array of pioneering building and monitoring features. This included a strong emphasis on communal areas and space planning. Air quality is also a priority, manifested in the use of materials with low levels of volatile organic compounds to maintain air quality and, incredibly, the adoption of biophilia – human affiliation with nature – using green walls to help oxidise the air naturally. One Carter Lane may just be one floor of a 1980s office block. But it incorporates a level of futuristic innovation that could have an enormous impact on how we design workplaces of the future.