The green building material of choice
In the first of a series of videos profiling Ecobuild exhibitors, the Lead Sheet Association explains why its product is vital for a sustainable built environment
Interview with Douglas Weston CBE, CEO, Lead Sheet Association
1. Why will the Lead Sheet Association (LSA) be at Ecobuild?
The LSA will be using Ecobuild to promote the green credentials of lead. I don't think many people know that actually it's one of the greenest products on the market, so we'll be raising awareness of this fact, debating issues, and dispelling myths. We want to educate the people that attend Ecobuild about sustainability issues and lead. We will also be taking part in the Sustainable by Design seminar.
2. What new initiatives/developments in the field of sustainability can we expect from the LSA next year?
We've got lots of new initiatives on the horizon. Research by the Building Research Establishment and QS Franklin + Andrews that we have acquired over the last twelve months has shown lead to have many sustainable properties, and we will be publicising those results at Ecobuild. We're exploring these findings further and are confident that the results will continue to show lead to be durable, reliable, green and cost effective. Our aim is to get that information out on the market as soon as possible.
3. Where do you hope lead will be in five years' time, in terms of sustainability?
We hope to have put lead on the map as a green building product of choice for specifiers as well as users. Lead should be seen not just as a material for heritage schemes but one to be used in modern buildings of all shapes and sizes. It has been used for five hundred years and we would like to see it used for the next five hundred years.
Interview with Nigel Johnston, General Manager, Lead Sheet Association
4. Describe lead in one sentence.
It is a versatile and reliable building material that can be used for a vast range of applications such as gutters, roofing and cladding, but also specialist applications such as sound proofing, radiance and shielding, nuclear and even medical applications.
5. Can you sum up what makes lead sustainable in one sentence?
The low melting point of lead gives it the lowest carbon footprint of all the non-ferrous metals, it is 100% recyclable and can last for well over 100 years, providing it is fitted within the LSA's code of practice.
6. What makes lead sheet different from other products in this field?
What sets lead apart is its green credentials. Having the British Standard BS EN 12588 makes it a very reliable material for specifiers and contractors, it is also malleable and generally maintenance free. Plus, lead is available through a national network of roofing, building and plumbers merchants and comes with
a 25 year guarantee.
7. What kind of projects can lead sheet be specified for? Where can it provide the greatest benefits?
The application is vast, from church roofs and well-known landmarks such as St Paul's Cathedral to the more essential every day details such as flashings and weatherings.
8. Why is Ecobuild a good platform for the LSA?
Ecobuild is a good platform for the LSA for many reasons, particularly to highlight the green credentials of lead. We also want to demonstrate the help and support we can offer specifiers and contractors through our training centre, technical office and CPD programme.
9. What new products should we look out for from the LSA in the coming months?
We're looking at a sustainability CPD module and the capability of converting AutoCAD packages into BIM. Another upcoming project is pre-forming some of the weatherings of our product, to make the application speedy for contractors on site. We're also doing some fire testing with roofing materials and products including lead.
You can visit the LSA at stand number S1402 at Ecobuild next year, and it will also be sponsoring the Sustainable by Design seminar. Ecobuild is taking place between 5-7 March 2013 at the ExCel centre in London. To see this interview in full please visit either building.co.uk/lsa or ecobuild.co.uk.
---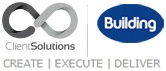 Produced by Client Solutions.
If you'd like to do a video project with Building please contact Donna Wright in the Client Solutions team on 020 7560 4291 or email donna.wright@ubm.com.