As Building publishes it's special BIM issue we look at some cutting edge computer tech in the build environment from 40 years ago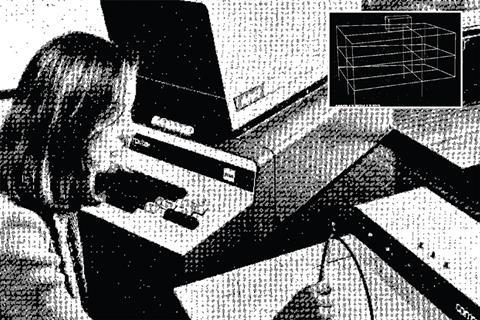 Interactive graphics in building design
We hope you found this week's BIM issue of Building both interesting and informative, but remember, there's nothing new under the sun, as a glance into the archive looking back 40 years shows …
The article describes "a unique application of graphic input and output to engineering computer programs" provided by consulting engineers Oscar Faber & Partners. It goes on to describe how the technology allows the design team ("architect, quantity surveyor, environmental and structural engineer"– IT trends in construction have always been collaborative, it seems …) to "quickly assess a preliminary room design in terms of daylight contours for rooms, heat gains and cooling loads for the 24 hours of any given day".
The software was run through the firm's IBM 1130 computer, with input provided through a drawing board and pen, and a display shown on a "television of the storage tube type with keyboard" (see right).
Who says the construction industry isn't an early adopter of cutting-edge technology?