It's Friday night and that means it's time for … erm, Building's eagerly awaited annual consultants' league. Before we count down the top 200, Katie Puckett and Richard Heap pick out the highest climbers, hottest new entries, bestselling acts – and a rather familiar group in the number one spot …
Consultants have thrilled to the sound of healthy increases in fees and staff this year, according to Building's annual hit parade of the industry. Our survey of the top 200 architects, engineers, surveyors and project managers reveals that the number of chartered staff employed by the 10 biggest organisations reached 17,406, up about 10% from 15,855 in 2004, and total fee income grew from £2.08bn to £2.25bn.
There are no surprises at the top of the chart – superstars Atkins, Halcrow Group, Mott MacDonald and EC Harris retained their grip on the top four places. However, Capita Symonds moved up to join them in the top five, with fees up from £98m to £160m.
Both Faber Maunsell, up five places to number eight, and GVA Grimley, up 11 to 12, showed a return to growth after slight losses last year. Arup repeated this pattern, although like Atkins its global headcount shrunk slightly. Faber Maunsell remains the largest engineer worldwide, and it's still growing, from 16,194 staff in 2004 to 18,300 now.
It wasn't all good news, though. There were some slight staff losses in the top 30, at engineer Parsons Brinckerhoff, surveyor Donaldsons and multidisciplinary firm TPS Consult. Foster and Partners shed 25 UK staff and HOK International lost seven.
The financial performance table is dominated by the top engineers, with only one architect, Australian firm Woods Bagot, in the top 10.
There is a single new face in the top 10 architects, with Sheppard Robson climbing two places to number 10. Nightingale Associates' decision to join Tribal Group has paid off – it's now in fourth place, up three on last year, with 258 chartered architects. Atkins has continued to grow this part of its business, and has nudged Foster and Partners into third place.
Of the top 10 surveyors, Atkins and EC Harris remain head and shoulders above the competition with 1419 and 1060 staff respectively, although GVA Grimley has joined them in the top three with 704, after charging up the chart from number eight.
The top 50 project managers chart made its debut this year, giving Turner & Townsend, Mace, EC Harris and Mott MacDonald the rare satisfaction of knocking Atkins and Halcrow Group into joint fifth position. Together, the top 10 employ 2456 dedicated project management staff.
Before we run down the full chart, let's take a look at the firms that everybody's talking about …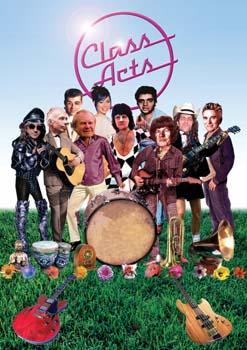 Atkins

Top consultants #1
Top engineers #1
Top fee earners #1 etc …
Keith Clarke has been chief executive of Atkins for two years. But size isn't what really matters to him – he wants the quality of its work to grow as well. "We haven't really tried to be big lately, we've actually moved away from top-line growth to go back to our roots." He says Atkins has been guilty of spreading itself a little too thinly – it's worked in everything from facilities management to running education authorities, but is now refocusing on its core business of engineering and architecture on capital projects – what Clarke calls "old-fashioned consulting". "We've been investing heavily in recruitment and training within the company. I don't think any company can make excellence happen but you can organise it to be professional and capable and occasionally you get these remarkable sparks of brilliance."
Capita Symonds

Top consultants #5
Top fee earners #5
It's been a busy year for Capita Symonds, the multidisciplinary property services arm of the highly acquisitive Capita Group, up two places from seven to five. Since Capita's acquisition of Symonds Group in June 2004, it has 2800 staff across 40 offices, and turnover has shot up from £98m in 2003 to £160m in 2004. Richard Marchant, Capita's managing director, says it will be £200m by the end of 2005.
It's not only growth through acquisition, though. About £40m of the increase is organic, thanks to big contracts such as the 15-year, £250m partnership deal it signed with Salford council in July last year – and Marchant says there are more in the pipeline. So what will the firm's turnover be next
year? "Significantly more than it is now," he says – true to the group's style he's just completed a three-year plan that aims for 60% growth. "Is there an upper level? I don't know mate. We've not been told we have to stop yet."

Top consultants, #6
Top engineers, #4
It's been a busy 14 months for Bill Mitchell since he went from being chief executive of Babtie Group to group vice president of Jacobs Babtie. But all the hard work has paid off – the integration is complete, turnover is at £230m, and the merged company has been catapulted into fifth place. "That was the rationale behind the merger: to continue the growth that we've enjoyed in the past few years."
The company won't be resting on its laurels – Mitchell says that over the next five years the plan is to grow its infrastructure and facilities business in the UK, in Europe and globally by bringing together the merged company's skills, in nuclear power projects for example. So will it be making the top five next year? With 1168 chartered UK staff, Jacobs Babtie is only 64 behind fifth-placed Capita Symonds … "You've given us something to go for there," says Mitchell gamely. "We'll certainly do our best."

Turner & Townsend

Top consultants #11
Top project managers #1
Building has never compiled a chart especially for project managers before, so it was a nice surprise for Tim Wray, the chair of Turner & Townsend, to find the firm at the top of it. "I put that down to culture – we're very client-focused, very inclusive."
Since 2002, the number of dedicated project management staff has grown two-and-a-half times to 402, and now makes up a third of its £105m turnover. Far more of T&T's work from large corporate clients such as Tesco and BT now comes in the form of programme services support than the management of individual projects, says Wray, and the firm expects to grow further from broadening its traditional PM skills into such areas as property services and facilities management.
Davis Langdon

Top consultants #13
Top engineers #37
Davis Langdon may be one of the mainstays of the early teens in the overall table, but in the top engineers it's streaked up from 67th in 2004 to 37th this year, making it one of the highest climbers. The number of chartered engineering staff went from 11 to 36 and partner JM Erasmus says it is the result of the practice's burgeoning infrastructure projects. Not only is it working on the extension of the East London Line and the Channel Tunnel Rail Link but also on the two longest stretches of the West Coast mainline. And it's looking forward to more to come: "Part of this is to resource up for the 2012 Olympic Games – some of the projects, like the CTRL, are an integral part of the infrastructure."

Building Design Partnership
Top consultants #22
Top architects #1
With 342 chartered architects, BDP has only been knocked into second place once in the past five years – that was when Foster and Partners nosed ahead in 2000. But despite its performance, chairman Nick Terry isn't satisfied. "We generally come out on top of the league tables in the UK and Europe. Now we are setting our sights internationally," he says, revealing that the company is considering a move into China.
Yet despite his international ambitions Terry says the company's main strength comes from the government investment in healthcare and education projects, which makes up half of its £68m annual turnover. It is working on the sort of projects that make other companies salivate, including developments in Liverpool and Sheffield city centres, Canary Wharf and Stratford. But while those lower down the table may look on enviously, they can take some comfort: "We aren't on the acquisition trail," says Terry.

Top consultants #36
Top project managers #9
This firm is the only pure project manager to reach the top 10 in its category. Each of the 178 UK chartered staff at Hornagold & Hills is a project manager, and senior partner Stan Hornagold says the reason for this is simple. "Project management must be independent," he says. "Looking at companies above us on these lists we don't really see any project managers like us."
Hornagold wants to see the company grow 20% by November 2006. It's got some exciting projects, such as Wembley Stadium and regeneration at Elephant & Castle in south London, and next month it will present research to the Thames Gateway Forum about how to advance the massive building programmes in the area.
Aukett Fitzroy Robinson

Top consultants #65
Top architects #12
In a joint bid for chart success, Aukett and Fitzroy Robinson merged in April and the change has paid off with the new company going in at 12th in the architects table. However, chief executive Nicholas Thompson says at first the pair had artistic differences. "The first three months were quite difficult," he says. "I wasn't as happy as I could have been."
Things have improved in the past three months and the two are now looking to move in together: all being well Aukett will move into a new West End office with Fitzroy Robinson this Christmas. With a pool of 131 architectural staff, Thompson says the new company benefits from each group's specialist knowledge, Fitzroy's in urban work and Aukett's out of town. "Now we can get bigger projects than either of us could before," says Thompson, proof of which came last month when it won a contract to fit out Credit Suisse's 100,000 ft2 Frankfurt offices.
Edward Symmons
Top consultants #65
Top surveyors #34
A newcomer to the top surveyors list, Edward Symmons has gone straight in at number 34, with 59 chartered surveying staff. Senior partner Paul Proctor says being medium-sized means the company can do things that its peers further up the chart can't. "We have people who specialise in nightclubs, bingo halls, bowling alleys, and health and fitness clubs," he says. "They are genuine experts in those markets."
Building consultancy accounts for less than 10% of the company's £11m turnover, but Procter says it is having a big push to get into double figures over the next year. Partly it will do this by recruiting members to the core teams it has in its regional offices. "Establishing core teams is a strategy that we know works," says Proctor. "Then we can have the smaller regional teams that we can bring together under one roof when we have bigger jobs."

Harris Partnership

Top consultants #83
Top architects #56
Architect Harris Partnership is our chart's highest climber this year, shooting up a massive 95 places to 83. Managing director Paul Mitchell says all four of its offices have expanded to fulfil extra work from its large national clients, such as a partnering arrangement with B&Q that will bring in £40-50m this year. In the Manchester office it acquired a year ago, the staff has doubled to work on stores and mixed-use schemes for food retailer Aldi. But Mitchell says the firm isn't going to continue this rapid growth in the short term: "The retail market's flattening out a bit so we're biding our time until Christmas. We might go on the acquisition trail again next year – in Ireland or Scotland perhaps – but we're keeping our powder dry for the time being."
Woods Bagot

Top consultants #186
Top financial
performers #10
Since it set up shop in the UK in 2001, Australian architect Woods Bagot has continued its steady rise up the lower reaches of the top 200, arriving in 186th place this year. But the firm is really notable for its financial performance – it is the only architectural practice in the top 10, and each of its 18 chartered staff in the UK brings in an average of £311,100. Partner Stephan Reinke has the formula for success: "Small, dedicated teams. If you have people who are intensely committed to projects, you can make magic even on big schemes with only three, four or five people." Reinke is particularly proud of securing planning permission for the £200m Inner City Tower in Manchester, the tallest residential building in Europe and, at the other end of the process, completing a high-end townhouse development in Chelsea for Multiplex.
"It's not rocket science; if you work closely with the client on the front end of a project, you avoid issues that cost money at the back. We are a big firm but you don't have to be big, you just need to be talented and committed."

John Robertson Architects

Top consultants #199
Top architects #83
"We're a bit of an SAS-type unit," says principal director John Robertson. "We're lean and keen, we invest heavily in our staff and we enjoy ourselves a lot." The firm has stormed back into the top 200 after a reorganisation and a change of name – it made a first appearance in 189th place last year as Hurley Robertson and Associates, before the retirement of Robertson's partner John Hurley 18 months ago.
Since then, the staff has grown from 36 to 42 and Robertson says he is trying to cultivate the next generation of directors from among the seven-strong senior management team. One tactic has been to introduce performance-related bonuses: "That helps them to focus. It's not just related to money; it's also how well projects have gone and whether they've introduced new work to the firm."
Key for all tables
N/A = not available or not supplied
* = company has undergone recent corporate changes (see below for details)
Recent corporate changes
Aukett Fitzroy Robinson Aukett & Fitzroy Robinson merged in April 2005
B3 Burges A new office was opened in Leicester
Blair Anderson Corporate restructuring now includes UK operation as a subsidiary of Cyprus-based holding companyBrodie Plant Goddard Moved into larger offices at a cost of £100,000
Capita Symonds Acquired Buchanan Consulting Engineers in February 2005, and Norman & Dawbarn Architects in March 2005Chandlers KBS Completed the purchase of staff and business of Corderoy's Edinburgh office
Davis Langdon Conversion to LLP on 1 May 2004
Devereux Architects The creation of Devereux HC LLP has had a minor impact on recent results
Faber Maunsell Merger of Bullen Consultants into Faber Maunsell in April 2005
Foreman Roberts Foreman acquired Roberts & Partners and merged the businesses to form Foreman Roberts
Frankham Consultancy Group Opened Central London office; amalgamated Eastbourne and Brighton offices into Haywards Heath office, and relocated Bexleyheath office to Petts WoodHalcrow Group Acquisition of Yolles (Canada) in December 2004, and of HPA (USA) in January 2005. This has increased staff numbers, although the acquisitions are not reflected in fee incomes
Hyder Consulting Two acquisitions in the UK
Jacobs Babtie Jacobs Group acquired the Babtie Group in August 2004
Lacey Hickie Caley LHC has entered into a joint venture with Devereux Architects in order to capitalise on PFI workMake Architects The company commenced business at the start of 2004
Martin Associates Changed from partnership to LLP in November 2004
Nightingale Associates Opened five new regional offices in the UK, mainly through acquisition
PH Warr Acquisition of Hamilton H Turner
Sinclair Knight Merz Merged with Anthony Hunt Associates in June 2004
TP Bennett Acquisition of SCF Architects
Tuffin Ferraby & Taylor Changed from traditional partnership to LLP
UK Building Surveyors UKBSL was formed in 2005 and is a national organisation made up of 16 established regional practices trading as a single entity
Waterman Group Acquisition of Quadrant Consulting
Watson Batty Architects & Surveying The building surveying side of the business has doubled in size
White Young Green WYG undertook four acquisitions over the past year: IMC Consulting, IMC Europe, Robert Long and WTGLZisman Bowyer & Partners Changed from partnership to LLPMethodology
Nearly 500 firms were contacted for this year's top 200 consultants survey. They were asked for details on the number of chartered staff, non-chartered and technical staff, domestic and worldwide fee incomes, and fees per employee. Practices were also asked questions relating to: speed of invoice payment, staff recruitment, likely wage increases, margins, areas of work, e-business initiatives, IT spend, and the employment of women. With the exception of fee incomes per employee, the data in the tables is taken directly from firms' replies. We have included for the first time the top 50 project managers, the top 100 companies ranked by financial performance (fees earned per number of employees) and the top 100 companies by total fees earned.
Survey newcomers include Adeo Consulting, Aukett Fitzroy Robinson (created by merger of Aukett and Fitzroy Robinson), Benoy, Carey Jones Architects, Colin Toms & Partners, Curtins Group, Edward Symmons, Foreman Roberts (created by merger of Foreman and Roberts & Partners), Frank Shaw Associates, Fulcrum Consulting, Hawkins Brown, Holmes Partnership, Jacobs Babtie (created by merger of Jacobs and Babtie), John Robertson Architects, John Thompson & Partners, Joynes Pike Associates, JSA Consulting Engineers, MacConvilles, Make Architects, Michael Barclay Partnership, P & HS Architects, Robert Adam Architects, Swanke Hayden Connell Architects, TSC Consulting Engineers, UK Building Surveyors, Watkins Gray International, Wilkinson Eyre Architects, William Martin & Partners
Those unable to respond include Intec Management, Roberts & Partners Consulting, Aedas, Amec, Anshen Dyer, Austin-Smith:Lord, Black & Veatch Consulting, Buro Happold, Campbell Reith Hill, CB Richard Ellis, Clarus Consulting, Cluttons, Colliers CRE, DGP International, DLG Architects, DSSR, Edmond Shipway, EPR Architects, Faithful & Gould, GMW Architects, Haywards Property Services, Hulme Upright Manning, Inventures, John Newton & Partners, Jones Lang LaSalle, Mouchel Parkman, NPS Property Consultants, Pascall & Watson, RMJM, Rolfe Judd, RyderHKS, Scott Wilson, Summers-Inman, The Hurd Rolland Partnership, WT Hills
Next year's entries For information on how to enter your company into the top 200 consultants, contact Martin Hewes at hewesinfo@aol.com
Credits
Tables compiled by Martin Hewes, illustrations by Miles Cole