Firm reports it has increased its order book by £500m over the past year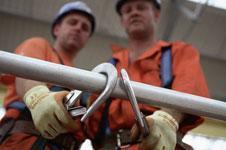 Engineering firm Amec has reported growth in its order book to a record £4.2bn at the end of March 2014.
In a statement to the City this morning, Amec said its order book on 31 March stood at £4.2bn, up from £3.7bn at the same time last year.
The firm reported an order book worth £4.1bn in December 2013.
Samir Brikho, chief executive of Amec, said the "record order book" gave the firm "confidence in our continued growth".
Amec also announced that its acquisition of international engineer Foster Wheeler, which commenced in January, was set to complete in the third quarter of 2014.
Brikho said: "The acquisition of Foster Wheeler remains on track, with integration planning well underway and completion expected in the third quarter. We believe the combination of Amec and Foster Wheeler is a compelling one, for our shareholders, our customers and our employees."