Contractor named preferred bidder on two frameworks alongside rivals including Barhale and Morrison Utility Services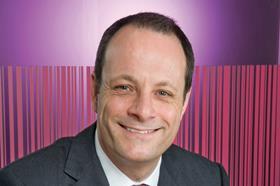 Kier has netted £130m of work on Anglian Water's asset maintenance and upgrade programme.
The firm has been named as one of several preferred bidders for two frameworks.
Kier has been appointed alongside utility contractor Clancy Docwra as one of two firms to deliver the utility's integrated metering and developer services framework, which is worth around £12m a year over the 15 years from April 2015.
It has also won a place on Anglian Water's integrated operational solutions framework, a contract that is worth £70m over the five years from April 2015.
It has been named preferred bidder alongside rival contractors Barhale and Morrison Utility Services.
The framework covers appraisal and feasibility studies; preliminary and detailed design; construction and installation of components; asset refurbishment; demolition; dismantling and decommissioning.
Haydn Mursell, Kier's group finance director, said the firm was "looking forward" to helping Anglian Water to "tackle the ever more challenging regulatory requirements they face".
He added: "Through our partnership experience, we will deliver these services effectively and efficiently, working as one fully integrated organisation, and collaborating with them and the partner service providers to deliver the best possible service to customers.
"These contract awards demonstrate how our acquisition of May Gurney last year has enhanced Kier's capabilities and strengthened our offering to clients."
The firm also announced, in a trading update to the City this morning covering the period from 31 December 2013 to 15 May, that its construction division is currently operating at a 2% margin and is "experiencing an increase in opportunities".
It added that its order book for construction work totalled £2.6bn.
It said it had secured a "major health project" and several hotel projects in the Caribbean.
However, it warned: "In Hong Kong our joint venture infrastructure contracts have been affected by the delays in the Mass Transit Rail Corporation timetable."
Kier said its services business currently had an order book of £3.5bn and had secured all its revenue for the year to 30 June 2014.