Kier has been appointed to deliver a £100m work programme by the University Hospital of North Staffordshire NHS Trust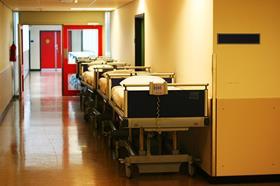 The P21+ framework will see a wide range of individual projects valued between £1m and £20m at City General Hospital in Stoke and Stafford Hospital.
Projects include construction of a new critical care unit with operating theatres and imaging facilities, as well as refurbishing and extending inpatient wards to increase the number of beds available.
According to Kier, the framework will provide over 100 building apprenticeships and 60 training opportunities for local schools, colleges and universities.
Work on the programme is expected to start in July and continue until 2018.
Kier chief operating officer Steve Bowcott said: "We are delighted to have been selected as Principal Supply Chain Partner for this important programme.
"Having already delivered over 100 successful projects through the P21+ framework, we look forward to working collaboratively with the Trust to develop solutions that work for patients, and provide outstanding new healthcare facilities for Staffordshire."