Stricken retail contractor pursues claim against SME engineer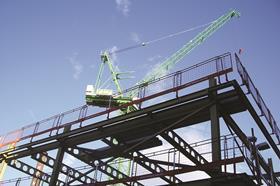 Stricken retail contractor Longcross Construction is pursuing a £1.3m claim against SME engineer Gary Gabriel Associates (GGA), according to documents filed at Companies House.
According to a statement of affairs document filed at Companies House by Longcross Construction's directors, the firm - which entered administration in June - has filed a "claim of £1.3m" against Sevenoaks-based GGA.
Lee Manning, a joint administrator for Longcross Construction at Deloitte, confirmed there was a dispute between the firm and GGA, adding that this began prior to the firm entering administration and "is in relation to work that caused an extra cost to the company", adding "the arguments are over who is liable for not picking up problems about permafrost at a site."
GGA declined to comment.
Longcross Construction Ltd appointed Lee Anthony Manning and Matthew David Smith from Deloitte as Joint Administrators on 16 June 2015. The administrators subsequently laid off the firm's 140-strong workforce. According to a statement of proposals filed by Deloitte earlier this month, Longcross Construction owes over £30m to creditors.
Parent company Longcross Group was also placed in administration in June. No other subsidiaries or related companies in the Longcross Group are in administration and they are still trading.
Manning said the directors of Longcross Group have expressed an interest in purchasing the group's 85% shareholding of trading subsidiaries LX Engineering (South) Ltd and LX Engineering (North) Ltd.
However, Manning said "at this stage we are not ready to contemplate selling anything to anybody in relation to those shares because they were caught in the flak when the rest of the companies within the group fell over and therefore we want to make sure things are more stable.
"There is no need for us to sell them at this time."
Manning also confirmed that Longcross Construction was "owed several million pounds" and QSs acting on behalf of the firm would be "spending time talking to clients about the timing of and prospects of us getting paid". However, unsecured creditors are unlikely to receive "anything significant" he added as there is not a "business to sell per se".
Longcross Construction posted a pre-tax loss of £1.35m in its full-year results to March 2014 on turnover of £190m, compared with a pre-tax profit of £560,000 the previous year on £187m turnover.
Longcross Group posted a pre-tax loss of £1.25m in its full-year results to March 2014 on turnover of £231m.