Nuclear decommissioning body launches its own tender for consultancy work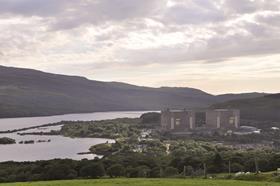 One of the biggest users of the government's flagship consultancy framework has launched its own tender for consultancy work, in a further potential blow to the troubled £2.9bn main framework.
Nuclear decommissioning body Magnox has posted a tender notification for a three-year consultancy framework worth £27m, covering project controls, project management and commercial services.
Winning firms would help Magnox manage its 12 nuclear sites, including Hinkley Point A, and one hydroelectric plant. The framework is split into three lots and is scheduled to begin in February 2017.
The notification was issued earlier this month, just days before the government's buying arm, the Crown Commercial Service (CCS), finally posted a full tender for its £2.9bn consultancy framework, which is running more than three years late. If it goes live as planned next March, it will be open to all public sector clients to use.
Building understands Magnox was one of the main users of the previous iteration of this framework, which expired back in June 2013.
Magnox's decision raises further questions about public sector clients' support for the long-delayed flagship deal. Building revealed last month that the Education Funding Agency and HM Revenue & Customs were the latest to consider launching their own consultancy frameworks. Elsewhere, HS2 is believed to be using the NHS' SPS framework for consultancy services.
A CCS spokesperson said: "We are seeing significant interest in our recently launched framework and will continue to work with Magnox and other interested parties."