Civil engineer reports £6m pre-tax loss as problem jobs take their toll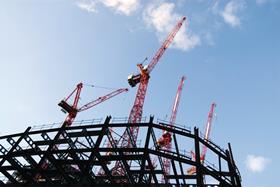 Delays and cost overruns have pushed North Midland Construction £6m into the red.
In its results for the year to 31 December 2013, the firm posted a pre-tax loss of £6m, down from a pre-tax profit of £710,000 the previous year.
The loss was expected after North Midland issued a profit warning last month that said it was likely to report an operating loss of £6m.
In a statement to the City, the firm said that the loss was caused by a "failure to achieve budgeted revenue"; "delays in the completion of two major problematical contracts"; and "unfavourable settlement of old projects where reduced payment was accepted" in its building and civil engineering division.
North Midland Construction's building and civil engineering division - the only division of its five to report a loss - reported an operating loss of £9.5m in 2013.
In 2012 the division reported an operating loss of £1.1m.
The firm said: "The division has been totally restructured and the risk profile of new contracts has been reduced.
"Significant claims for losses on the problematical contracts are currently being completed and pursued, but conclusion will not be achieved until completion has been finalised.
"The market remains extremely competitive, but the level of enquiries is increasing.
"Operational performance has improved, as a result of the restructure and the ongoing projects, which are now predominantly in the power and construction sector, have returned to profit at site level.
"The emphasis going forward is to secure blue chip clients with a high level of repeat business."
Meanwhile, the company's utilities arm, which has framework contracts with BT, Vodafone and Carillion/Telent, returned to profit.
The division reported an operating profit of £220,000 in 2013, up from an operating loss of £501,000 in 2012.
The group reported a rise in revenue to £178m in 2013, up from £169m in 2012.