Firm said it had been hit by "unfavourable" settlements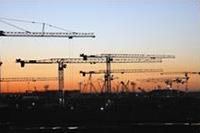 North Midland Construction has said it will make an operating loss of £6m in its annual accounts for 2013, after "unfavourable settlements" and "problematical contracts".
In November 2013, the firm forecast that "two major problematical contracts within the building and civil engineering division" were expected to have negative effect on its annual results, because of "uncertainty over the completion costs and outturn claim values".
Today, in a statement to the City, it said: "As a result of further reviews of the status of these contracts and the unfavourable settlement of other old projects where reduced payment had to be accepted, as there was a significant risk of client commercial failure, the group expects to report an operating loss of circa £6m."
It added that its highways division had also "incurred bad debts on a major project" which would also drag down its results.
North Midland also said that "challenging conditions" in the industry had resulted in an "impact on margins and profitability".
But it said it had reorganised its building and civil engineering division to reduce its exposure to risk.
It said its underlying trading in the last three months of 2013 was profitable and that its water, utilities and highways businesses "delivered in line with expectations".
It said: "The 2014 [group] opening order level is strong and market conditions in some areas are improving. This, coupled with the re-organisation and re-profiling of the building and civil engineering division, where improved performance has already been experienced, will deliver a return to growth this year."