Regulator tells water firms to uncork spending early to reduce dips in work pipeline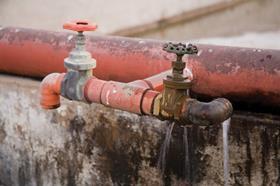 Water companies are to open the taps on £100m of work a year earlier than expected, following a decision by regulator Ofwat.
The water sector regulator has given permission to water firms in England and Wales to bring forward into 2014 investment that would have been spent in the five years from 2015 in an effort to halt the stop/start pattern of work in the sector.
Research by the water industry trade body British Water has found that cyclical spending, caused by the five year regulated periods the water firms work to, had led to up to 40,000 job losses. Plus, it said the peaks and troughs in spending caused uncertainty and inefficiency for contractors.
Water firms will submit their 2015-20 business plans to the regulator for approval in December.
The decision follows the establishment in April of a joint industry group to tackle the issue of cyclical investment.
Cyclicality working group chair and former ICE president Richard Coackley said the decision would "reduce the peaks and troughs of workload that do so much damage to companies" in the sector.
He added: "We believe that the water companies will bring forward significant volumes of work, not only ensuring more efficient delivery through the reduction in the rollercoaster cycle of investment, but also contributing to growth in the economy by bringing forward much needed spending."
Lord Deighton, commercial secretary to the Treasury, said "There is an opportunity now to deliver greater efficiencies by smoothing the water investment programme, and all stakeholders should work together to deliver this."
Other outcomes from the working group include:
A commitment from all English and Welsh water companies to address cyclicality concerns in their business plans.
Preliminary work to establish a single pipeline of opportunities covering the English and Welsh water companies, providing more detail about weekly future demand for their products and services.
Longer term work to consider how to eliminate the impact of cyclicality in the transition between the next regulatory periods in 2020.