New build homes are popular due to design and quality of construction according to survey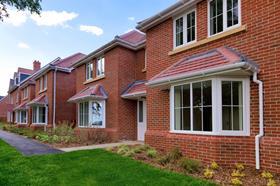 New build homes are popular among house buyers due to the design, quality of construction and the fact nobody has lived there before, according to a survey from the New Homes Review.
The New Homes Review was launched in response to the recent findings of the All Parliamentary Group for Excellence in the Built Environment regarding customer satisfaction surveys relating to new homes.
Its survey found that the main draw of new build housing is the fact that no-one has previously lived in the property, with 46% of respondents highlighting it as a reason for choosing a new build home.
Around 38% of respondents said the quality of new build housing also influenced their decision, and 34% said the fact new build homes were well designed was also a factor.
Just over 20% of consumers said they were aware that there were bodies or organisations who monitor the quality, design or standards of new build homes, but the survey found there was minimal awareness of who these bodies were.
The survey results were published to co-incide with the launch of the New Homes Review online, an independent home owner survey and annaul report. It can be accessed at www.newhomesreview.com.