Unanimous verdict of seven judges finds government followed correct procedures under European law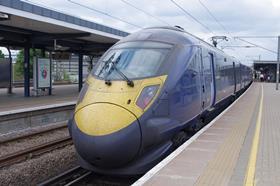 The Supreme Court has rejected campaigner's legal objections to HS2 with a unanimous verdict of its seven judges.
Campaigners had previously raised a raft of objections but only two were allowed to be heard by the Supreme Court, the rest having been struck down by an earlier case in the Court of Appeal.
The campaigners had argued that the government plans had not complied with two key European environmental laws.
But a panel of judges threw out the appeal.
Lord Reed, one of the judges in the case, said in his judgement that the campaigners' argument was based on an "incorrect interpretation" of the European Environmental Impact Assessment.
Transport Minister Baroness Kramer welcomed the decision and said the government handling of the project had been "fully vindicated by the highest court in the land".
She added: "We will now continue to press ahead with the delivery of HS2 … HS2 is also essential in helping rebalance UK growth - bringing greater prosperity to the Midlands and the north - and we are continuing with the crucial business of getting the scheme ready for construction in 2017."