Incoming managing director wants to growth business organically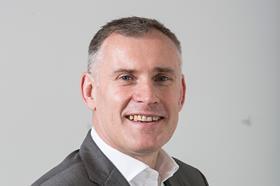 Thomas Vale's new managing director Craig Tatton has said he will target "complex projects" and "organic growth" in his first years at the helm of the business.
Last week, Bouygues announced that Tatton would be replacing outgoing Thomas Vale managing director Gary Mail, who the firm said had left to "pursue some new challenges".
Tatton joined Thomas Vale from Willmott Dixon where he was managing director of the firm's housing division. Before that he was managing director of ISG.
Speaking to Building Tatton said: "I see growth coming from our traditional sectors but there are other opportunities around the development side and complex projects. I want to have that in addition to the core of the business."
Tatton, who has only been in post for a week, said he would look to leverage the experience of the wider Bouygues Group, which bought Thomas Vale in April 2012, to help it win work on complex schemes.
Tatton said "a lot of the integration work" between Bouygues and Thomas Vale had been completed and "with the market slowly improving" now was the time to grow the business.
He said Bouygues UK's management had given him several weeks to familiarise himself with the business and come up with a detailed plan to deliver growth. "What I'm doing at the moment is visiting the people, visiting the customers to get as much feedback as possible," he said.