Bouygues-owned firm appoints new managing director from within the company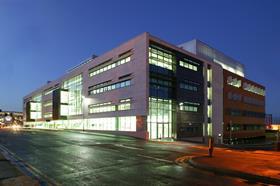 Thomas Vale's construction director is to take the reigns of the firm as MD after the current managing director was promoted to chair of the Bouygues owned company.
Gary Mail, who has been at the firm since 2002, has now been promoted to the role of managing director of Thomas Vale. Current managing director Tony Hyde has been promoted to the role of chairman.
Mail will take care of the day-to-day running of the firm and join the Bouygues UK leadership team.
Hyde will maintain a focus on key business clients in the Midlands and continue to have a role in the strategic running of the business.
Mail said he was "relishing" the prospect of his new role. He added: "By driving continuous improvement and new thinking throughout the business, we will ensure that we are doing the very best for our clients."
Hyde said: "Thomas Vale, our clients and the fantastic people that work with us, have been a huge part of my life since I joined in the business in 1980, so of course, I am delighted to take on the chairman role and be given the opportunity in such an exciting time in the development of the business.
"I couldn't retire just yet…the challenge is just too exciting."