Sir Robert McAlpine appoints Paul Hamer as chief executive – a man used to tackling a big commercial challenge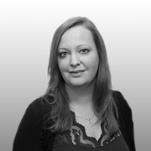 So, the anticipation and speculation are finally over and there's a new person in charge: Sir Robert McAlpine has appointed a chief executive. It perhaps won't be the appointment that gathers the most national headlines this week, but in construction circles the selection of Paul Hamer for the role that has been vacant for a year will be a hot topic of conversation – even after the result of the general election is known tomorrow.
McAlpine has faced a tough time in recent years. Loss-making problem jobs dragged its parent company, Newarthill, to pre-tax losses of £67.8m in 2014 and £35.7m in 2015, as the company counted the cost of a foray into high-end residential work during the last commercial downturn.
Then in November 2015, the intensely private, family-run firm stunned the industry by appointing its first-ever chief executive, Tony Aikenhead, after a review of the way the business was managed, suggesting the problems at the company ran deep. It stunned the sector again a mere nine months later, when it announced Aikenhead's sudden departure. The firm said he'd "achieved what he set out to achieve"; industry insiders suggested the cultural change needed for the business to operate less like a monarchy and more like a government was more than either employees or the family members had reckoned on.
Recently, however, there have been signs that, despite the empty chief executive's chair, McAlpine's fortunes have improved. When Aikenhead departed last summer, the company said it was "trading profitably again"; and although its parent company posted a third straight pre-tax loss in April, this was after a £53m hit to its pension scheme. Without that, the firm reported an underlying pre-tax profit of £10m, and said it had incurred "all substantial costs" related to its problem jobs.
Meanwhile, the firm's appointment to the Battersea Power Station redevelopment last week signals a shift in gear back towards the league of jobs for which the company has historically been known. While the heavy residential component of the work – 1,300 homes – may raise eyebrows, the fact the contract is for construction management, and therefore without the risk of fixed-price work, should see them swiftly lowered again.
So, it seems a corner has been turned, even though being overlooked for top drawer commercial jobs like Google's £650m HQ means the company has a way to go to hit its stride. And for Paul Hamer, the outgoing chief executive of consultant WYG, the commercial challenges at least look nowhere near as daunting as those that greeted him when he took on his last role.
The McAlpines' determination to appoint a chief executive from outside the family, despite it taking almost a year, suggests that there is huge will behind making this work
That was back in 2009, when then 40-year-old Hamer, after seven months as a board director of what was then called White Young Green, found himself elevated to the role of chief executive following the abrupt departure of his predecessor. The consultant was in strife, after spending more than £85m on a five-year acquisition spree, doubling staff to 3,000, and betting on some crumbling markets. One of Hamer's first tasks was to admit that the then £282m-turnover company was in danger of breaching its banking covenants, a fact that raised the grim prospect that it could end up in administration.
Within months, however, Hamer had secured a major financial restructuring deal with White Young Green's banks, removing the threat hanging over the firm's future, and swiftly followed this with an overhaul of the company's operations. Fast forward to the present and the company, now named WYG, is a profitable £100m-plus business.
Next to that, restoring McAlpine's reputation as a go-to top tier contractor shouldn't faze Hamer. And although contracting is a very different prospect to consulting, he is not a stranger to the sector, having spent the early part of his career at Mowlem and Costain.
So the biggest question is whether Hamer, coming straight from a listed company, can work successfully in a firm whose strong family-run heritage already looks to have proved too much for one boss. The McAlpines' determination to appoint a chief executive from outside the family, despite it taking almost a year, suggests that there is huge will behind making this work – but Hamer is likely to have to prove himself a politician as well as a business leader if he is to succeed.
And politics, of course, will be centre of attention for the coming days as the implications of today's election become clear.
As a new cohort of MPs enter parliament, and a new government is formed, this is a crucial time for construction to raise its voice over the industry's place in a post-Brexit economy. As part of our election coverage tomorrow, look out for more detail how you can help ensure those elected enter parliament with the sector on their minds.
Sarah Richardson, editor