Consumer and investor confidence still affected by sluggish economy, Glenigan update says
The construction industry had an "underwhelming" three months to October, with project starts and main contract awards down more than half compared to the same period last year, according to an update from data firm Glenigan.
The value of project starts in the three months to the end of October 2023 was down 59%– a decline of 27% on the previous three months to average £5.5bn a month.
Main contract awards, meanwhile, were down 51% compared to a year ago, a fall of 27% on the previous quarter.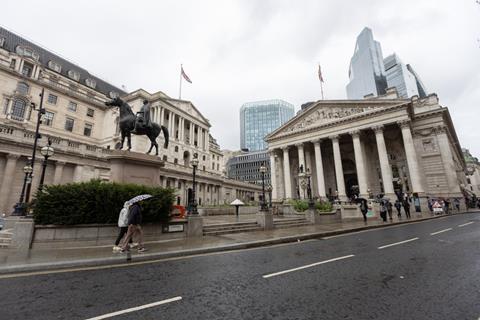 Residential starts fell significantly this quarter, dropping 23% to 30% lower than a year ago.
Private housing was down 25% on the previous year, declining 22% against the preceding three months.
Social housing starts also fell 30% during the three months to October, a drop of 46% against the previous year's figures.
Detailed planning approvals went up, however, registering a modest 1% increase in the three months to the end of October, and growing 17% compared to 2022.
"This underwhelming performance is symptomatic of a number of external constraints on the UK construction industry," said Glenigan's economic director, Allan Wilen.
"High interest rates and a persistently sluggish economy are continuing to depress consumer and investor confidence, resulting in lower levels of activity across most of the private sector."