A director at the architectural practice, Annabel particularly enjoys working on education projects, providing young people with the best environment in which to learn. She also believes architecture students need greater financial support to help them through university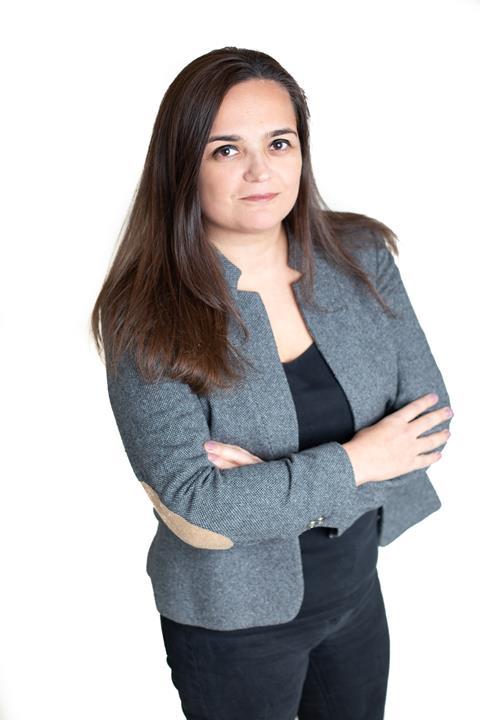 Why did you choose construction as a career?
I have always loved art and get a buzz out of drawing, making models and all things design-related. Architecture offered an opportunity to put academic skills to use, while satisfying my creative appetite.
What are you most proud of in your career to date?
Education projects are particularly rewarding. It is exciting to think that the spaces we create will have a positive impact on students for many years to come.
Children have recently been forced to endure long periods of home schooling and social distancing and they deserve – now more than ever – the very best learning environments. I am enjoying working with my team on some exciting projects.
What has been the biggest challenge of your career to date?
Early in my career I worked on the design of a new-build academy for 1,500 pupils, seeing the project through from concept to completion. Specialising in technology and ICT, the school split its pupils into four smaller colleges all under one roof.
The colleges were arranged around open-plan resource and teaching areas and naturally lit, triple-height winter gardens with ETFE roofs. The building had complex geometry and was technically complicated but it won a number of awards including outstanding new or refurbished secondary school at the Times Educational Supplement school awards.
If you could change one thing about the industry, what would it be?
After over seven years of study, architects have a high level of responsibility but the financial reward is not commensurate with this. The significant debt accrued by architecture students is on a par with medics and lawyers, but working architects do not have the same ability to repay the loans from their salary, which is considerably lower.
This could mean that architecture will become a profession only available to wealthy students. Something needs to change or we will lose good future architects or the less well-off students will need to opt for the apprenticeship route, missing out on the university experience entirely.
What is the most helpful advice that you have been given?
Establish the key design principles at an early stage and protect them throughout the process. The route from concept to construction is fraught with hurdles: the planning process, value engineering, technical coordination, construction methodologies to name a few.
The aim is to navigate these hurdles while safeguarding the original design aspiration to ensure that it is not watered down or lost in the process. A successful project demonstrates the original intent.
What is your favourite building in the world?
Not strictly a building, but a room: Richard Wilson's 20:50, a room flooded with black oil at the Saatchi Gallery. The British sculptor filled a room with glossy recycled engine oil, which reflects the detail of the ceiling in its black surface.
The space is still and quiet, with an earthy scent of sump oil. Yet visitors are riddled with questions about the construction, depth and materiality of the piece.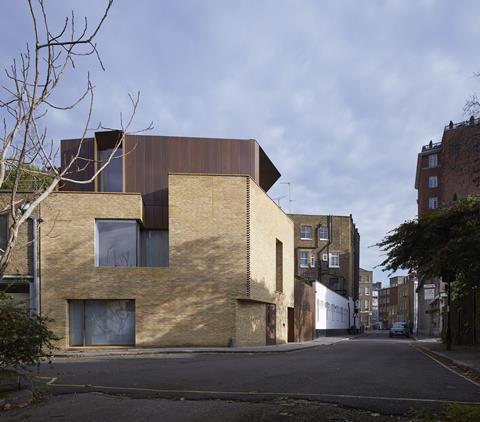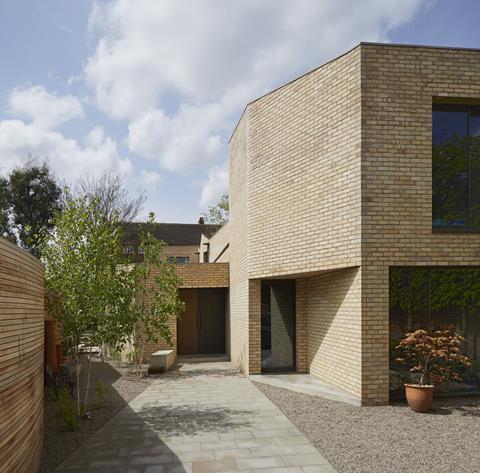 Which famous building do you most dislike?
Any building which has not taken sustainability into account.
Which famous building do you wish you had worked on?
I love the contemporary house designs by the architect Jamie Fobert. Utterly beautiful, humble, refined and inspiring.
What single piece of advice would you give to someone starting out in your profession?
Try to maintain the joy and creativity of your student years in your professional life. It is all too easy to get bogged down in the rules, the logistics and the legality.
Who do you most admire in the construction industry?
I enjoy working with specialist craftspeople – people who know their trade in so much more detail than architects will ever know. I spent some time working on high-end residential projects in London and the stair specialists TinTab were a joy to work with. The collaboration resulted in superbly detailed staircases which were exquisitely simple and sculptural.
What is it like being you (and doing your job)?
A juggle! It is hard to be a mother and an architect. The profession does not lend itself to mothers as it is all-consuming and we work long hours. However, my employer is flexible with my working hours and childcare responsibilities which really helps with the juggling!
Also, the pandemic has helped prove that we can work well from home some of the time and my practice is considering a blended working week in futire, which could really help me and others.
Do you have a life philosophy?
I am a worrier and work keeps me awake. However, as I get older, I realise that things generally work out well in the end!
What do you think your best quality is?
Enthusiasm. It is infectious and necessary when leading a team.
What trait do you most dislike in yourself?
The worrying.
And in other people?
Unkindness.
Name three things that you like
I enjoy watching plants grow and their seasonal patterns; yoga and things that smell good.
Tell us about a secret skill that we don't know you have
I love to sing, and sing with a choir. I have even been known to sing on my own.
What is your most prized possession?
Possibly my portfolio with all the paper copies of work from pre-digital days.
Early bird or night owl?
Early bird these days. I love bed and sleep and giving myself permission to stop.
What is your favourite food?
Thai on a Friday night, with my family around the kitchen island.
What would your superpower be?
Getting things done! I am impatient and determined. I find ways around obstacles to achieve what needs to be done.