The Building Better project director on the importance of innovative and collaborative working, growing up in Calcutta and her admiration for Dame Zaha Hadid
Why did you choose construction as a career?
I didn't know much about housing and construction at first but now it's the opposite – I'm in love with the sector and the opportunity to change things and progress. The space for collaboration is huge.
Also, with MMC, I feel that more housing associations and local authorities have the opportunity to own the construction process fully, particularly compared with traditional construction.
What has been your biggest career challenge to date?
Pulling everyone together around the Building Better vision and making collaboration work day to day is tough, particularly when I am co-ordinating dozens of housing associations and councils, all with their own agendas around housebuilding. Being external to the many organisations I am trying to influence and work in partnership with isn't easy.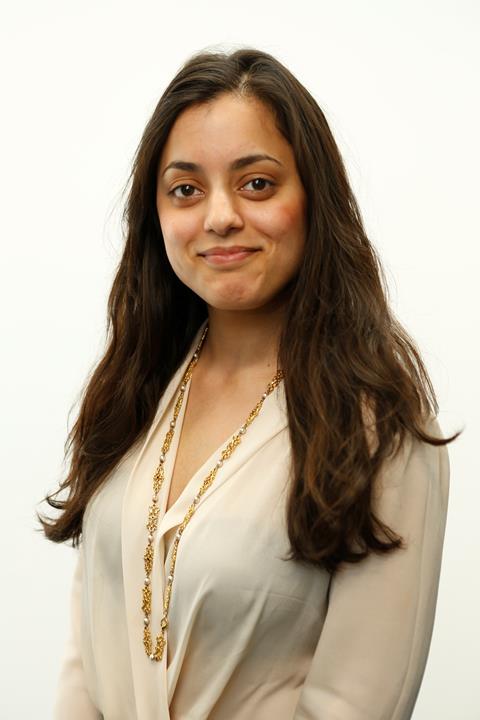 On a personal note, self-doubt and confidence can also be tricky – I felt that acutely when I returned from maternity leave.
If you could change one thing about the industry, what would it be?
The lack of experimentation. Yes, the sector's impact is incredible, particularly social housing providers building homes with social purpose, but many organisations still feel the risks around innovation, particularly MMC, are too great.
Building Better is working hard to bust these myths, giving reassurance around mortgageability, securitisation and quality assurance for offsite homes. Robust procurement can manage out much of the risk, but organisations do need to take a carefully considered leap of faith.
Once more social housing providers produce homes in factories, at scale, I think the benefits of doing construction differently will become very clear.
What have you worked on that you are most proud of?
Building Better – it's honestly the best job in the world.
Back in 2018 I joined the NHF's Greenhouse innovation programme, which explored the reasons behind the shortage of affordable homes and the quality issues that plague many new builds.
I set up Building Better as part of this programme and we have gone from working in a sweaty basement in Somerset House to now having 29 members and launching our first procurement framework with three MMC manufacturers.
Most helpful advice you were given?
People often give a sense of knowing what direction they are going in but, really, most people are making it up as they go along. Knowing that gives you the licence and the confidence to make suggestions and not be intimidated.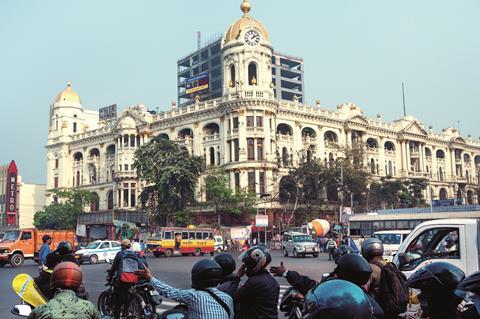 What single piece of advice would you give to someone just starting out in your profession?
Don't be afraid to ask what you think is a stupid question. People are generous with their time.
Construction can feel technical and opaque but, if you ask, people are really nice. I've never had an experience where they roll their eyes - in fact, it has been the opposite.
Who do you most admire in the construction industry?
Dame Zaha Hadid was truly inspirational. She used her knowledge of maths to design huge, futuristic buildings that appeared to flow, almost organically. They say she tested building design and engineering to its limits, and I love her ambition and drive – she won so many awards and accolades.
What is your favourite building in the world?
My grandmother's house in Calcutta in India is where I spent my formative years and I loved it. She had a huge garden with fruit trees and a veranda filled with birds and bats. It made me think about the connection between the outside and inside and also what makes a home.
What famous building do you wish you had worked on?
There is a social housing estate in north London, the Girdlestone Estate, which is 10 minutes from my house, and it has such an amazing community spirit to it. Inner city council estates don't have a good reputation, but this area is beautifully designed with a large communal green space and a network of people who genuinely care about each other. It's quite seminal and shows just how well social housing can work.
Which famous building do you most dislike?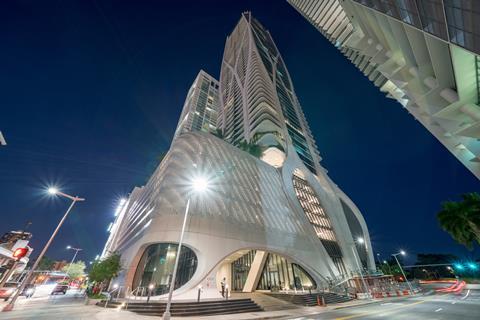 I don't actively dislike any particular building, but there is some social housing, built in later years, that just doesn't have the well-considered design and infrastructure needed to build positive, thriving communities who feel they have choice and control over their surroundings.
What's it like being you?
A bit frantic. I'm interested in and curious about lots of different things and it can sometimes be quite loud in my brain!
What do you think your best quality is?
I like people, Iam genuinely interested in speaking to and interacting with different people. It's important to remember that housebuilding is, ultimately, about people and I am really keen to involve residents as much as possible, so we can learn how to make factory-built homes even better.
What trait do you most dislike in yourself? And in other people?
Talking over people.
Do you have a life philosophy?
Be determined. Stay motivated and keep at something even if it is tough. It will be worth it.
Name three things that you like
Walking around London (the environment we live in and particularly the nature we live around fascinates me); recipe books; Podcasts (since having my son, those moments in between work and childcare are really important and I often fill them by listening to podcasts that inspire me).
What's a secret skill we don't know you have?
Hosting dinner parties. My favourite bit is menu planning - thinking about flavours and putting Indian twists on existing recipes. Cooking is a real passion for me, and I love having people in the house.
What's your most prized possession?
I have a saree that is my mother's and I keep it wrapped up under my bed. She wore it when she was pregnant with my little brother, and I wore it when I was pregnant with my son.
Early bird or night owl?
Early bird.
What's your favourite food?
Butter with rice and a fried egg, plus fish fingers on the side. Pure comfort food.
What would your superpower be?
Multi-tasking – I have never been able to do it. If I'm talking to someone, I can't even write a text.

Trina Chakravarti is project director at Building Better, the National Housing Federation-backed alliance of 29 housing associations and local authorities working together to increase the use of modern methods of construction (MMC) in social housing.