The consultancy partner on her work developing the Value Toolkit, the problem with tall buildings and her love of Welsh beaches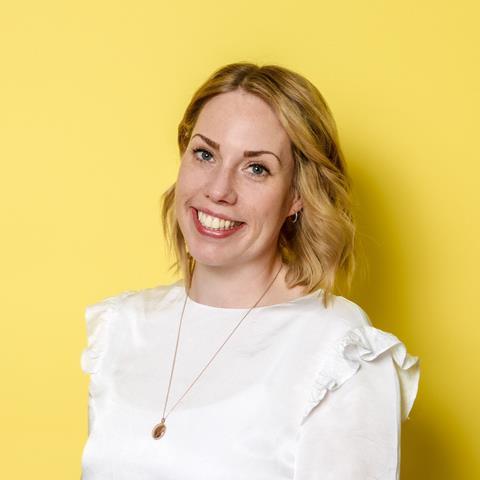 Why did you choose construction as a career?
Contractors were some of the first organisations to have sustainability and social impact teams. I had been working in corporate social responsibility, so it was a natural entry point.
When done well, construction can transform people's lives and enhance, rather than deplete, the natural environment. The scale of positive impact, particularly for society, is a key reason why I work in the sector.
What has been the biggest challenge of your career to date?
I thought that developing the Value Toolkit, with so many partners, would be a challenge but collaboration at scale is brilliant. The real challenge comes when you take a good idea that works and try to establish a channel to enable deployment at scale for the benefit of the sector
If you could change one thing about the industry, what would it be?
A shift to focus on whole-life value will create a better culture, improved behaviours and, ultimately, better outcomes for the sector.
What have you worked on that you are most proud of?
I am proud of the collaboration behind the Value Toolkit. I am grateful to have had the opportunity to work with so many brilliant people who want to see a better sector. I am also proud to see Akerlof going from strength to strength. It is a special business to be a part of.
Most helpful advice you were given?
Work on projects you care about, be surrounded by people you enjoy working with and take every opportunity to learn.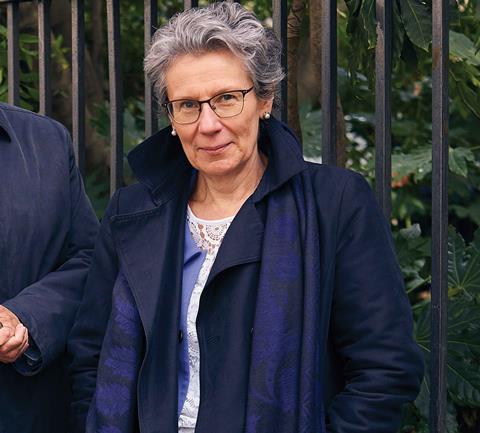 What single piece of advice would you give to someone just starting out in your profession?
Don't be afraid to ask "why?". You will either learn something, challenge a norm, or innovate a better solution – and no one will think any the less of you for asking.
Who do you most admire in the construction industry?
I have worked closely with Ann Bentley over the past few years. She has focused relentlessly on shaping a better future for the sector and has left a very positive footprint on our industry.
What's your favourite building in the world?
When you work in the sector, you develop a much greater appreciation for the detail and complexity of every building. Buildings that sit within or enhance the natural environment are special, particularly those that demonstrate adaptability. La Fabrica on the outskirts of Barcelona encapsulates this for me. Ricardo Bofill took a disused and decaying industrial building and transformed it into a beautiful space to live and work in.
What famous building do you wish you had worked on?
"The Blender", Innocent's factory facility in Rotterdam. It is a carefully considered investment focused on a carbon-neutral future. The design considered food miles, sustainable logistics, minimised use of water, use of renewables and efficiencies to reduce energy demand. The aim is for it to be the first WELL-certified factory where people can work in a better environment. Better for people and the planet… these are the projects you hope to work on.
Which famous building do you most dislike?
I struggle with the seemingly endless desire to top trump the world's tallest building. Tall buildings are undoubtedly a feat of engineering but, where there is a significant gap between the top useable floor and the pinnacle height, we surely need to question the use of resources.
What's it like being you?
Pretty busy, but fun. I wouldn't change it.
What do you think your best quality is?
This is the hardest question to answer! In recent years I have found myself acting as a bridge between the technical and less technical (but hugely important) aspects of projects that I work on. It is a useful quality in this sector, particularly where many stakeholders are involved.
What trait do you most dislike in yourself? And in other people?
I would like to worry less about what other people think. In others, simple kindnesses are important – a hello, thank you, please, how are you. I think we can all afford these to others and I notice when they are missed.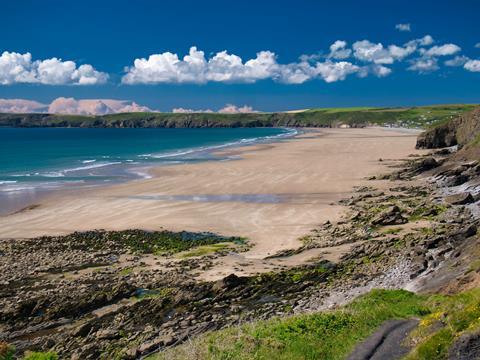 Name three things that you like
My family and friends would be top, but assuming that is a given:
Music: I am always surrounded by it. I find it uplifting and calming; every piece evokes a memory of a time, place or person.
Food: new food, comfort food, sharing food and cooking is all a joy to me.
Being by the seaside: One day, I will live by the sea. I am at my happiest on a windy beach in Wales.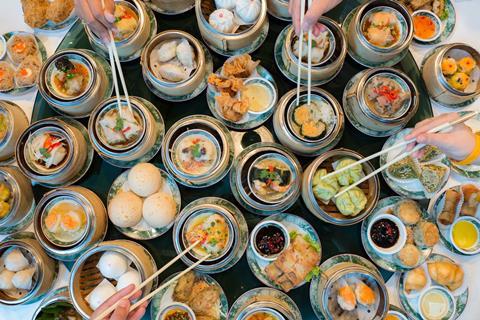 What's a secret skill we don't know you have?
I am pretty good at headstands.
What's your most prized possession?
My grandma wrote me a card with a poem in it, which is about not giving up. It still has as much meaning as it did when she sent it.
Early bird or night owl?
Night owl.
What's your favourite food?
It is hard to pick one food, but I love Dim Sum.
What would your superpower be?
I honestly think I'd prefer not to have a superpower but, if I had to choose one, maybe an eidetic or photographic memory.
Akerlof is a consultancy specialising in integrating modern methods of construction to realise better social, environmental and economic outcomes. Ellie was industry project lead for the Value Toolkit.