The development manager at Crest Nicholson Regeneration on next year's outlook, and what it means for her business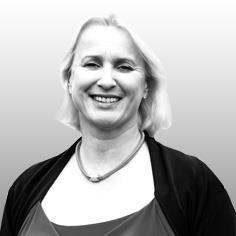 How sustainable do you believe the economic recovery to be?
The economy is showing strong signs of improvement, and as soon as people feel comfortable about jobs and careers they will have the aspiration to buy homes. So as long as the economy stays steady and there is growth in jobs there will be a strong demand for houses, especially in the first-time buyers market. I think as suppliers see more favourable product prices they will be encouraged and begin growing too.
What do you see as the biggest opportunities for your business next year? Where is growth going to come from?
Release of public land. The government is pushing hard to give us some significant sites, especially in the South-east. I think housing growth will continue to do well too.
What do you think the greatest danger to your business will be in 2014?
Changes in the global economy. We've already seen how banks getting into difficulty in Europe can cause major problems. A global change is out of our control, which is why it's always the biggest danger.
What do you think the construction industry could do to help itself in 2014?
I think we need to manage expectations. There's a lot of political pressure on us to produce more houses and we need to manage those expectations, ensuring we're still providing quality in design and production.
What single realistic policy change from the government would make the biggest difference to your business next year?
A simplified planning system, so they can ensure that once planning has been gained we can get on site and start building. I've heard the government are talking about simplifying pre-commencement conditions, which would be a good start. We really want them to look at getting things done quickly.
Debbie Aplin is development manager at Crest Nicholson Regeneration