Labour's manifesto is leaked, then released, and the Conservatives try to park their tanks on Labour's lawn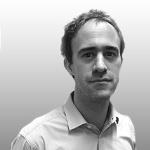 Without doubt the biggest election news in the last week was the non-launch and then relaunch of the Labour Party's manifesto in somewhat chaotic circumstances. "Crash Bang Wallies" guffawed the Sun on its front page. The manifesto changed very little between its leaked version and its final form, containing a raft of policies affecting the sector. Chief among them were a headline £250bn to be spent on infrastructure, an aim to retain the benefits of single market and customs union membership in Brexit negotiations, a promise (as expected) of 100,000 affordable homes a year, and a pledge for a new generation of new towns. Were a Corbyn government a more realistic prospect, there would most likely be alarm from some developers about the prospect of (limited) rent regulation, housing space standards and new rights for tenants.
Probably more significant to the sector, however, was Theresa May's pledge (made in an interview with the Sunday Times) to build a new generation of council homes. In the latest attempt by May to park her tanks on Labour's lawn, she said a proportion of the homes built by councils and housing associations would then be offered for sale, first to tenants, after 10 or 15 years – requiring a change in the law. Implying that homes would be built that don't stay affordable in perpetuity, she said the scheme would "help thousands of people get on the first rung of the housing ladder" and that "fixed terms will make sure money is reinvested so we have a constant supply of new homes for social rent". In other words, a promise not to make the same mistakes as last time and sell off homes with no mechanism in place to replace them – leading in part to the very crisis in housing that these policies are trying to fix.
Meanwhile, Mark Naysmith, the UK boss of WSP intervened in the election debate by saying that it was vital, whichever government gets in, not to let up on infrastructure spending, while starchitect Lord Foster told his design peers – in so many words – to accept the reality of Brexit and get over it.
Contact your candidate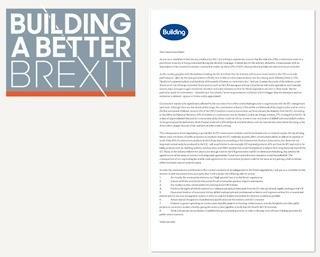 You can download this model letter to your constituency candidates by clicking here.
The letter summarises construction's importance to the UK economy and calls on election candidates to consider the key demands in the Building a Better Brexit manifesto.
A list of the candidates is available from the official political parties' websites, along with contact details. Feel free to add local examples of important construction projects or related issues – we would also be interested to hear about these local stories, so please email us building@ubm.com.