The government has unveiled national space and security standards – but things remain to be done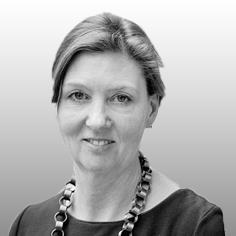 The commitment to quality is a very welcome addition to this new package. Although cost-cutting remains the central goal, the press statement promises "more homes and better quality homes" and government seems proud to announce "the first ever national cross-tenure space standard" – as well it might. It is also now actively in favour of regulating for security and keen to implement the new regime by autumn 2015.
In the biggest change to housing standards for decades, water efficiency, accessibility and security will now be nationally defined and assessed under Building Control, not by planners or funders.
Checking will be "on site" rather than "off-plan" and this should, in itself, improve built outcomes. In future, architects will be able to check the Local Plan to find out which optional requirements apply – and, in the case of accessibility, in what proportion. No more wading through local supplementary planning documents or guidance to find out how big a bedroom needs to be in Darlington or which version of wheelchair standards applies. This should have happened years ago.
As before, though, the true extent to which this menu actually delivers on its promises will depend on how many local authorities choose to adopt the new "optional requirements" and the "nationally described" space standard. The main ingredients are all still there, and some elements are much better, but the higher levels still need to be triggered.
In this second consultation security is simpler (the focus is just on doors and windows as the targets of most forced entry) and space is stunning. There is a now a single space standard – enough for category 2 of accessibility (new Lifetime Homes) and, by implication, fine for category 1 (current Part M re-drafted).
The main concern is that affordable housing has taken even more of a back seat since March when government effectively withdrew all funding standards outside London
While the earlier three-tier standard was a conscientious attempt to quantify the spatial impacts of the three levels of accessibility, the 1–2sq m difference between Level 1 and 2 for flats was simply more trouble than it was worth, so the new standard is Level 2 (GLA equivalent). The difference was greater for houses and the standard is now sensibly pitched midway between Levels 1 and 2. Furnished layouts are not required except for wheelchair housing because minimum bedroom and storage areas are a non-negotiable element of the space standard, albeit slightly below GLA requirements.
It won't be easy, but a study or en-suite shower can now be included within the minimum GIA as long as the specified requirements are all still met. Proscription is balanced by just enough flexibility. Beware though – as the consultation points out, the space standard is not intended to work for category 3 (wheelchair housing). This is a demanding new regulation and while it includes all the essential spatial parameters, less experienced designers would be wise to refer back to the earlier consultation and allow at least the preliminary space standards set out at Level 3.
Interestingly, government is unsure how space should be checked. Mandatory space labelling might be a neat and pragmatic answer to the problem of ensuring compliance at low cost but as the consultation only refers to this operating at "the point of sale" it may not be effective for all tenures. Regulation would tidy all this up, of course. It's not on offer but that doesn't stop you asking for it – and stranger things have already happened in the last two years.
The main concern is that affordable housing has taken even more of a back seat since March when government effectively withdrew all funding standards outside London. Without the protection of the Housing Quality Indicators, bidders are now only required to benchmark for internal space under the 2015-18 National Prospectus. And as ministers remain firm that local authorities (LAs) cannot vary, or add to, the new standards, features that are useful but not always practical, such as the provision of two lifts and covered parking for wheelchair housing, will now have to be specifically instructed by clients or offered voluntarily by developers. Affordable housing delivered through Section 106 (rather than through choice) is therefore particularly vulnerable – especially if an LA chooses not to opt-in to space.
The consultation still lacks clarity in some respects too. For example, can an LA still impose standards for daylight, overheating, materials or cycle storage? Presumably not if these are deemed to be "technical matters" – but who decides?
So, still some way to go, but given that Zero Carbon is also on the way, the overall package of measures is really very good. If all parties act responsibly, the average house should be a bit bigger and a bit better and the worst houses will simply not get built.
With quality now on the agenda, architects will be able to get on with what they do best.
Postscript
Julia Park is an architect and head of housing research at Levitt Bernstein. She was seconded to DCLG to provide technical assistance with the review.