As part of our May Design Series preview, Sebastian Conran and Daniel Hopwood offer their perspectives on how interior design is changing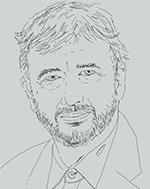 'I hope people will think, why has that never been done before?'
The rise of robotic technology and low-cost 3D printers is ushering in a new golden age of innovation, says Sebastian Conran
Innovation is a theme that runs through Sebastian Conran's work. His practice, Sebastian Conran Associates, has designed a range of products including lamps, cookware and furniture, many of which are noted for their novel approach. "I try and build in ingenuity and functional innovation into everything I design," he says. "I hope people will think 'why has that never been done before' when they see my designs."
Probably the most unusual product to have come out of his consultancy is Vector 3, a build-your-own 3D printer, the pieces for which were distributed with part-work magazine 3D-Create & Print over 90 weeks. Conran is a big fan of 3D printing: "My belief is that the low-cost domestic machines will become the new Lego or Meccano, encouraging nascent designers and engineers to create wonderful confections that will train them for their future prospective careers."
One of the major benefits of 3D printing, Conran says, is that it allows objects to be designed "without the constraints of traditional manufacturing". The idea of using technology to drive innovation is a theme he returns to when talking about another big interest: robotics. "I'm really interested in robotics that can do things we cannot do, not just replicating human function." He cites the da Vinci laparoscopy robotic surgeon, which carried out 500,000 surgical procedures to standards beyond human ability, as an example of how far robot technology has come.
Conran says robots will soon become common around the house. "We have eight projects on the go: we are already working on a robotic kitchen that can cook your meals from fresh ingredients and clean up after themselves … But the real benefits of robotic devices will be in the enhancement of experience in later life, allowing older adults to live independent lives for longer."
Alongside running his practice, Conran is also Designer in Residence at the University of Sheffield's Science & Engineering faculty. It is a role that allows him to collaborate with researchers entrepreneurially to demonstrate the use of design as a process for transforming science and technology into products that can improve the quality of people's lives.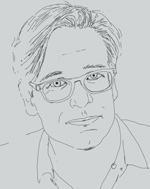 'It's not about clients buying into your brand any more'
Daniel Hopwood explains how the role of the interior designer got bigger, and why the rental market is the profession's next big challenge
Daniel Hopwood describes himself as part of a new wave of interior design - one in which an architect will create the feel for a building, but the interior designer will be entirely responsible for the internal space, including the layout, design of the bathrooms and even the staircases. "What I'm finding is that a lot of architects will pass a client on to me once they've got their building designed because they don't want to be messing around dealing with interiors," he explains. "Most architects don't want to know how many long dresses somebody has got to fit into a cupboard."
Hopwood graduated with a degree in architecture and worked in various architects' offices before starting his eponymously named practice in 1993 to focus on interior design. In that time he says the role of the interior designer has changed from the days of "old school interior decorators" where people buy into a look, to a profession focused around the client's needs: "It's not about them buying into your brand; instead you need to understand the client so that you can tailor and bespoke something around them".
Hopwood says the thing people do not understand about interior design is the long process that has to be gone through in order to reach a suitable design solution. "It is not about clicking pictures on Pinterest and thinking a scheme can be pulled together - that is rarely appropriate".
At the moment he says one of the biggest market drivers and his "bread and butter" is the influx of foreign clients to London. "These people are professionals; they need our services because they don't have the contacts and they do not want to be wandering around Harrods furniture department on a Saturday afternoon, because they've got better things to do."
The next big thing in interiors, Hopwood says, will be the rental market. He says that bespoke furniture and even wallpaper are being designed so that renters can take them with them when they move. "In the future, people will be living in rented apartments that they will want to make look like their own."
Hopwood is bullish about the health of the industry. "It's rocking, there is so much work around that I can pick and choose." The downside of this is that a lot of people are calling themselves interior designers. "They've done their own home and are pleased with it, so now they think they can design everyone's home, which can result in some very expensive mistakes."
In response, Hopwood says the British Institute of Interior Design (BIID) has created a contract that clients can trust and an interior designer can work with. If people want to employ an interior designer, he adds, they should employ a BIID member. "If they are not BIID, they are not interior designers, end of story".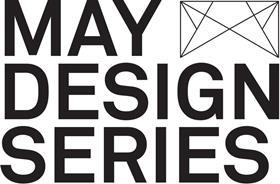 London ExCeL - 17-19 May, 2015
At May Design Series 2015, which is free to attend, you will find 500 brands over 200 of which will be making their UK debut at the show - we guarantee you'll discover products you've never seen before.
Why visit
Find a breadth of products ready to buy from over 500 brands from 26 different countries. Source every space with our dedicated product areas; Furniture, Lighting, Kitchens, Bedrooms & Bathrooms, Décor, Fabric and AV & Home Automation.
Gain industry insight at the NEW complimentary high level conference and seminar programmes. See more at: www.maydesignseries.com