The speed of architecture and construction in the country risks creating identikit cities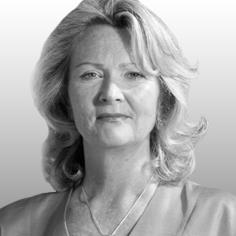 George and Boris have been on tour in China - increasing prospects for British business.

I first visited Beijing and Zhengzhou 10 years ago, when I brought the DiverseCity exhibition to China. Even then the ambition was high for grand statements in architecture - not always to our taste - but this was their time to experiment, and they sure have come a long way since then.

Recently the RIBA/UKTI trade mission in June witnessed an unceasing appetite for mega new ambitious cities. But what is alarming is the speed at which these cities are emerging, some based on undercooked masterplans.

Lack of design time kills innovation and forces developers to fall back on stock solutions
While visiting planning authorities, we were presented with many CGI cities in cinematic panorama - where Genghis Khan meets Disney. On the other hand, in Shanghai, the French Concession is a great example of historic restoration and, in Chengdu, the new central shopping centre has an impressive, if reconstructed Chinese Historic style of architecture we liked.

Lack of design time kills innovation and forces developers to fall back on stock solutions. It can lead to the proliferation of the identikit cities so common across China with the lack of identity of place, which could make them special. We've seen it happen in Dubai too.

This lack of urban planning, combined with speed building and 24/7 site work, has a devastating effect on the quality of buildings emerging. Figurehead projects get publicised - but there are vast tracks of anonymous poor quality repetitious buildings creating the dozens of emerging ghost towns - the type we know only so well from Ireland and Spain - only this time, the scale is on steroids. The Sky City in the coastal Zhejiang province, mimics Paris with eerie accuracy - complete with Eiffel Tower and Champs-Elysees and is one of the most striking examples of unfulfilled ambition.

At Brady Mallalieu Architects, we have been working on a number of projects in China and what strikes us as being so different and difficult is this insane speed of delivery. Our colleagues in China surrender their family life to a 24/7 regime and similar effort is expected and indeed demanded of western consultants. That can't be good for anyone nor the long-term future of the design.

I wonder if we can demonstrate the benefits of "Slow Architecture". With British architects' international track record, China could still be a land of opportunity, based on their history culture and identity - not ours.

With that in mind and in my role as RIBA's international champion for China, I have commissioned a set of China Papers (to be published in China in January 2014), inviting our best UK brains in research and architectural design to throw some light on what we can do to help China bring about long-term integrated urban design. I really hope it will act as a catalyst to rethink "Slow Architecture".
Angela Brady is director of Brady Mallalieu Architects and was RIBA president from September 2011-2013