Is Hong Kong what the UK would have been like without the government BIM strategy?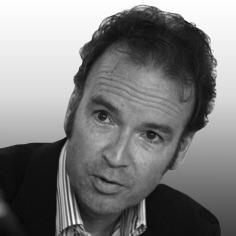 I've visited Hong Kong twice this year to develop our consultancy services for the BIM Academy and to strengthen our academic links. I've met a wide variety of industry professionals and academics and been fascinated by the noticeable difference in approach to BIM compared with the UK.
For the last two years in the UK, we have been part of a government-led initiative to promote BIM as one of the significant drivers to reduce cost and carbon at both CapEx and OpEx stage and this has led to a positive shift in the industry's comprehension of the benefits at a strategic level.
Hong Kong is different. There is no central government mandate and little sign of this changing in the near future. However, some clients such as the Housing Authority are attempting to provide strategic direction and this is gaining some traction. In August, fellow BIM Academy leader John Lorimer and I delivered a course at Hong Kong University to help clients and industry
Many private sector clients recognise the benefits but see BIM as a designer or contractor-led solution
But many private sector clients currently have a laissez-faire approach. They recognise the benefits, but very much see BIM as a designer or contractor-led solution. This has led to growth of specific use of BIM to deliver tactical advantage to contractors and design consultants who have spotted the opportunity to improve their productivity and gain a competitive advantage.
There are some impressive examples of BIM tools being applied with rigour and commitment to support complex logistics planning and safe working environments on major infrastructure, such as Hong Kong's MTR major rail programme, and we were particularly impressed with the work Laing O'Rourke is doing in this area on Admiralty Station interchange.
On the flip side, we also heard a tale of a contractor who tendered on traditional 2D information and then commissioned a third party BIM to substantiate a major claim they were preparing. When the client found out, he wanted a counter-model to disprove it! This diverse landscape is interesting compared with our experience in the UK, where we are perhaps in a rarefied bubble of advanced best practice. It occurred to me: 'Is Hong Kong what the UK would have been without the 2011 government BIM strategy?' 'Will the trajectory of BIM adoption change in the region?' Perhaps not until the government or a visionary client leads by example – and there are some encouraging signs – but until then it will be the 'low hanging fruit' of BIM, on a rather impressive and spectacular scale.
Peter Barker is managing director of BIM Academy