Technological advances are without doubt positive for the industry but we must educate our workforce so we can all keep up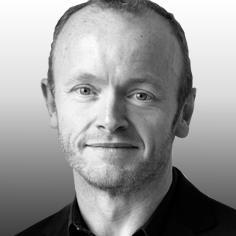 September will see the latest wave of students setting off to university to study architecture, design, project management, or one of the many other disciplines in the fields of design and construction.
This "millennial generation", as they have been classed, have grown up in a digital world and consider technology to be a key component in their working practices. The coming together of traditional expertise, alongside the drive from new entrants into the workplace for innovative technology as part of the design and construction process, is a fascinating combination - one I'm sure will have a lasting effect on the projects currently being considered and delivered.
The workforce is changing. It's no longer simply a case of the experienced generation passing on their knowledge. It's a time for them to learn about new techniques entering the market, which can substantially impact creativity, costs, timelines and essentially the competitiveness of design practices.
The workforce is changing. It's no longer simply a case of the experienced generation passing on their knowledge
Technology has an increasingly valuable role to play too. Themes we are all already aware of such as the prominence of BIM, emergence of the cloud and how it makes technology and information more accessible, 3D printing and digital prototyping and the drive to greater collaboration across our professions are all having an impact and helping to shape our field – something I'll consider in greater detail in the coming months.
Technology is changing the way we design – bringing the construction and design processes closer than ever before and enabling designs to be more intelligent, more innovate and more exciting. There is a significant role for technology providers to develop the tools but also to educate the design community about the potential of technology to support the design process – an area which I'm understandably really passionate about.
The opportunities around the changing workforce and tools at our disposal are topics I'm keen to discuss more in my column going forward – I'd be really interested to hear your thoughts and experiences too.
Pete Baxter is vice president for engineering, natural resources and infrastructure sales for Autodesk in EMEA