Innovation, lean construction and BIM are making a big difference in how we work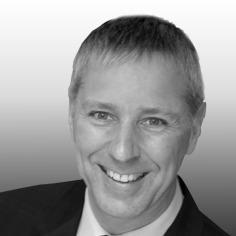 As business efficiency director at Balfour Beatty's UK Construction Business, and in my previous roles in the aviation and automotive industry, I've always been part of a team of engineers who achieve extraordinary things. We engineers are renowned for building complex things, helped by our ability to think outside the box.
In this challenging economic environment we are more focused than ever to bring our innovations to the fore. Our effective methods, our value engineering and lean construction techniques are now being aided by the new digital toolset. Applying building information modelling (BIM) to produce 3D (and even 4D) visualisations is enabling us as engineers to communicate our world better to our clients, staff and other specialisms; optimising the design, simulation and correlation of any project life cycle. Designing and checking numerous iterations of printed drawings is being replaced by real-time analysis in a virtual world, leading to faster decisions and improved design and construction.
Then in our work environment we, like any successful business, have been leveraging the creativity and imagination of our people by enhancing idea generation and its application.
Using lean techniques (visual displays, value stream mapping, collaborative planning etc), we are increasing productivity and intelligence within our projects. The background of people like myself and learning from other industries, (manufacturing, logistics, automotive) has helped us to apply these improvements to UK construction, and this all creates a start to end efficiency in our methods as an industry unheard of 10 or 15 years ago.
Like many other successful organisations, through innovation, lean construction and BIM we are able to continue to identify and generate value for our clients and I can't wait for the next 10 years.
Chris Millard is business efficiency director at Balfour Beatty