Advanced simulation and building techniques are essential to the UK's flooding response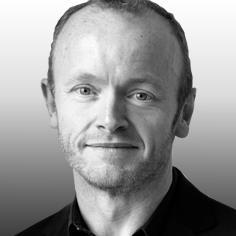 The recent floods have been the worst to hit the UK in the last 30 years, with the clean-up costs estimated to hit £1bn. There was clearly a failure or lack of flood defences in some key areas. However a trend towards the permitting of more development on flood plains has undoubtedly increased the scale of the problem.
Of course with building land in the UK at a premium we can't simply avoid building on flood plains altogether. At the same time, flooding is to some extent inevitable and potentially "catastrophic events" will become more frequent if we don't take action. We need to adapt to the new challenges this brings.
Technology has a role to play in helping prepare for the future. We're now in a position where advanced simulation technology can accurately predict which areas will flood, allowing us to see how flooding patterns can change based on the defences we put in place and development decisions we make.
The recent floods have shown that traditional flood defences aren't always up to the challenge. However, rather than trying to hold the water back, we need to work with it, such as diverting flood water to empty farmland or creating reservoirs for it to collect away from development. A recent example of this was the City of Winchester's decision to divert the River Itchen to flood farmland rather than the city, saving an estimated 100 homes.
Simulation also means that we can better choose sites for new housing developments, picking locations where we know any flooding will be minimal – or where it can be reduced through flood management. This is especially important given we're still building on floodplains – last year local councils allowed at least 87 planning developments involving 560 homes to go ahead.
However, even the best flood defences can be overwhelmed, and there is a part to play for those homeowners and developers with houses on floodplains. The key here is to ensure houses are built to minimise any potential flooding damage, appropriate use of water-resistant materials for doors and window frames, or tiling instead of carpets, or installation of electrical circuits and wiring about the level of potential flood waters- relatively minor changes to construction that, while not reducing the risk of flooding, can at least help in minimising the cost of repair.
The scale of the flooding and the damage it has caused should act as a wakeup call for those involved in protecting the UK from flooding – the Environment Agency and central and local government – along with developers, to look closely at how we build on floodplains in the future, and the steps we can take to factor in water movement during floods. It was great to hear in the past week that the chancellor has set aside a £140m fund to support flood defence building and repairs desperately needed from the recent destruction caused by our extreme weather, but it's down to the cross section of organisations with a voice in this matter to take another look at how we tackle flooding in the UK, and take pragmatic steps to limit the damage in future.
Pete Baxter is vice president for engineering, natural resources and infrastructure sales for Autodesk in EMEA