A change in mindset is required for everyone to share openly earlier in the design process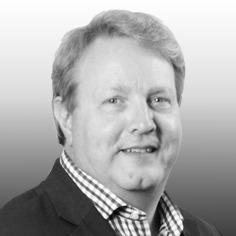 Without exception I can honestly say that at every single BIM conference I have attended – whether as delegate or speaker - there is always the statement made that BIM is more about collaboration and integration than software, (and by the way I agree).
Government speakers have espoused that the "government as a client can derive significant improvements in cost, value and carbon performance through the use of open sharable asset information". The "single source of truth" is another popular BIM phrase aligned to the fact that teams share and use a common data set.
Too many BIM derived concept designs are often tendered without the BIM models being made available to the bidders. So if that is true, why don't more clients (and consultants) share models more often during the tender process.
Fundamentally isn't BIM about reducing re-work, avoiding the replication of data, removing waste and eliminating unnecessary re-work out of the procurement process?
Yet we often participate or hear of tenders where the client stipulates the BIM models will only be made available to the winning bidder - if at all.
So what are we (the bidding supply chain) supposed to do in the meantime?
Do we recreate them ourselves (costly and wasteful)
Do we ignore the benefits of the good BIM work done so far (risking reinvention if not misinterpretation)
Do we have to pretend it's a non BIM project - (what a waste!)
What are they worried about? Is it the liability for any incorrect information? Don't they realise the BIM models are used as a basis for many of the drawings?
What have they got to lose?
Designers worried that the designs are not complete miss the point. Of course they are not complete at tender stage.
There might be mistakes, errors. Yes, of course. That's why a change in mindset is required to the open sharing of where we all are, in order to harness the strengths of closer collaboration.
This cannot be achieved with parties being unwilling to share. So here is a plea to all clients. If you have developed your concept drawings in BIM, please enable the bidders to have them during the bid.
The good ones will be able to maximise efficiencies in their bid process, share ideas for improvement and save bid costs - ultimately making a more competitive bid. (The poor ones will just look at the drawings anyway). Please share.
Peter Trebilcock chairs Balfour Beatty's UK-wide design community of practice and its UK BIM Steering Group