BIM has a key role to play in meeting the government's construction strategy targets - but who is measuring progress?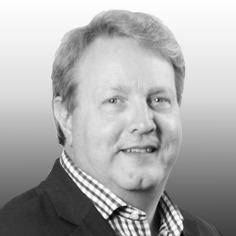 In the government's Construction Strategy for 2025 there are critical expectations pertaining to the use of digital construction.
There is this statement: "Government will mandate BIM for all centrally procured government contracts from 2016. Industry must therefore meet the challenge – only through the implementation of BIM will we be able to deliver more sustainable buildings, more quickly and more efficiently. BIM is also critical to the successful implementation of a wider offsite manufacturing strategy."
Alongside this are some KPIs. These include:
Lower costs by 33%
Reduction in the initial cost of construction and the whole life cost of built assets.
Faster delivery by 50%
Reduction in the overall time, from inception to completion, for new build and refurbished assets
Lower emissions by 50%
Reduction in greenhouse gas emissions in the built environment.
The aim to deliver these benefits through BIM is of course familiar to most of those engaged in the BIM process. However, I wonder who is actually tracking the progress of these (and how)?
Many pre-qualifications and invitations to tender are increasingly populated by requests to demonstrate the BIM credentials of the main contractor and its supply chain. Often templates are included for bidders to complete BIM execution plans, share IT Protocols and provide evidence of experience using PAS 1192:1, 2 or 3.
No one seems to be asking for evidence of how BIM is improving safety, how it dovetails into off-site construction, how it saves estimating time or how it is helping to eradicate rework
The current industry and government focus appears to be on how we will manage the data (which is of course very important) and how it can be captured and handed over for operations (equally important). But given the significant focus on achieving substantial performance improvement, I have yet to come across a client (government or otherwise) who is asking for evidence of the lowering of costs, the reduction in programme or the lowering of emissions through the use of digital toolsets.
Why is this? Perhaps it will be self evident in the resultant tender price, programme duration and carbon data. However we all know it takes many things and people to realise success on a project and even less to go wrong. What are they looking for specifically for the BIM stats?
Getting the data right is a pretty big deal we know. Yet the aspect of data/classification and information transfer features very little in the government's Construction Strategy and is not included within the list of KPIs. Perhaps it's a given, seen as an inevitable outcome of the BIM process, the provision of digital information, rather than a benefit per se.
No one seems to be asking for evidence of how BIM is improving safety, how it dovetails into off-site construction, how it saves estimating time or how it is helping to eradicate rework. Many can demonstrate these advantages through impressive stats and case studies, but does anyone care? Published case studies and hard ROI BIM data is hard to come by in the UK. In the pressure to become COBie experts are we missing the plot?
I believe if these other important aspects of the benefits of BIM were monitored as an industry and more were held to account and required to evidence them, not only would we been seen to be working towards meeting the government's targets but the cultural adoption of BIM would accelerate dramatically. The more the construction fraternity become engaged and accountable, the more disciplines would realise that they each have a role to play -and in doing so will realise some of the many benefits for themselves.
We cannot dictate to our clients what they should ask their suppliers to report and record, however I suspect the government will find it difficult to evidence it has met its KPIs without a closer scrutiny of its BIM projects and a more consistent and systematic measurement of improved performance. Perhaps the CIC, UKMGC and BIM Task Force can agree some metrics for capturing the wider benefits for a start?
Peter Trebilcock chairs Balfour Beatty's UK-wide design community of practice and its UK BIM Steering Group