Philip Hammond's Budget is overshadowed by reality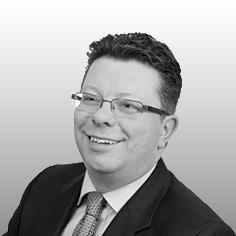 First of all, let's embrace the good news. For those looking for a home to rent or buy, the government appears to continue to make progress and illustrate that it has some common sense – which, after all, isn't that common.
We welcome the proposed shake-up of the high street, with more modern mixed uses, flexible permitted development rights, and a consultation on converting shops into housing. The real estate industry, from all sides, should drive this change and make it a robust debate on how to help revive and embolden the high street, and deliver the much-needed residential development.
The consultation on the disposal of local authority land for "less than best consideration" shows the government wants to give councils greater flexibility to dispose of public land at an undervalue, where doing so is considered to deliver wider economic, social or environmental benefits. If the government wants the private sector to hit its targets, the public sector should be playing its part too.
The Budget, however, is overshadowed by reality. It comes with just five months to go until we leave the EU. And as we all know, there's no deal yet. In the absence of a deal, the real estate industry is faced with daunting delivery targets for development, while relying on skilled labour from the EU and building materials imported from the EU. No deal? No development.
Al Watson is a partner and head of planning and environment at Taylor Wessing