There were several trailblazing projects in this category, but Skanska and Hopkins Architects' Brent Civic Centre stands out for redefining the humble council office as a beacon of low-energy design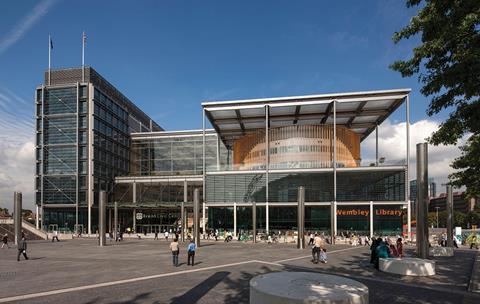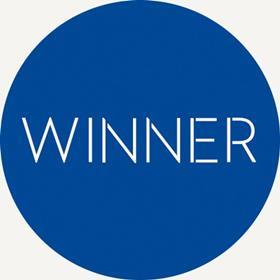 Brent Civic Centre - Skanska
Located on a prominent site next to Wembley stadium, the new BREEAM "outstanding" Brent Civic Centre aims to streamline all aspects of Brent council's activities while being an exemplar in environmental performance. Crowning this project the winner, the judges called it a clear example of what other local authorities should be doing, with one adding that the finished building was a "delight to visit". Brent and contractor Skanska strove to make the building as sustainable as it possibly could be and combined high levels of energy and water efficiency with an onsite source of power that is run on fish oil residue - a waste product recognised as having the lowest CO2 footprint and being the cleanest of all current biofuels.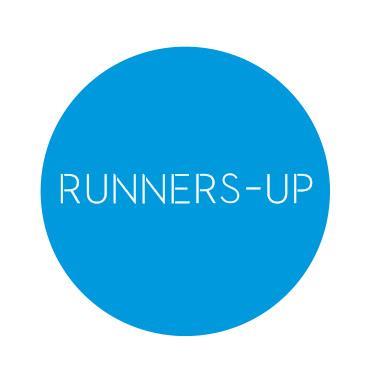 Bath Riverside - Crest Nicholson
Located close to the centre of the UNESCO World Heritage city of Bath, this project involves transforming a 44-acre, brownfield site into a sustainable mixed-use development of over 2,000 homes, student accommodation, a primary school, local shops, restaurants, and other community services, as well as new bridges, roads, paths, cycleways and other infrastructure. The community has been closely involved in the scheme's development and the first phase of 299 homes, including 121 affordable homes is nearing completion along public landscaped riverside walkway and gardens.
Coleg Cymunedol Y Dderwen Comprehensive School - Scott Brownrigg
Coleg Cymunedol Y Dderwen is the first BREEAM "outstanding" school in Wales. A 14,450m2 new-build community secondary school for 1,570 students aged 11-18, it also provides wider community facilities including adult learning, a daycare centre, a multi-agency hub, cafe and sports grounds. Scott Brownrigg says the scheme demonstrates a "truly holistic and exemplar approach to the environmental aspects of specification, design and construction" and is using it to inform the work of its Design Research Unit.
Esholt Bio Energy Project, Yorkshire Water Services - Turner & Townsend
This Bradford project, a £28m anaerobic digestion and thermal hydrolysis plant, is a first of its kind in Yorkshire, converting indigenous and imported sludge into a renewable energy resource. Serving a population equivalent of 760,000, the plant produces a high-quality bio-gas that powers and heats a wastewater treatment works through two new 1,600kW CHP units. Carbon emissions are reduced by 50% at the site and - as the sludge is effectively pasteurised - a high quality fertiliser is produced at the end of the process for Yorkshire farmers.
The Greenhauses, Sulgrave Gardens - Octavia
Sulgrave Gardens in west London is Octavia's latest groundbreaking Passivhaus development and takes forward lessons learnt on an earlier Passivhaus retrofit by Octavia in Holland Park. Located in a quiet tree-lined suburban setting, the scheme is a mixed-tenure development of 30 dwellings: eight for private sale, 13 shared ownership and nine affordable rent. The homes are expected to save residents up to 90% on fuel bills and offer significantly improved internal air quality.
NHS Energy Sustainability Project - Virtus Consult
This project involves a unique procurement and implementation process to deliver a wide range of fabric, technology and behavioural initiatives, which offer energy savings of typically 10-20%, with payback of less than five years. This has achieved guaranteed energy cost and carbon savings for Heart of England Foundation Trust of
12% (£631,000 per year or £8m over the life of the project) with a further 6% (£300,000) in the second phase. With a total project value of £5.4m, the payback period was just three-and-a-half years.
Waitrose Chipping Sodbury - John Lewis Partnership
Waitrose Chipping Sodbury is a low-carbon store built on the site of an old limestone quarry which makes clever use of recycled materials and has enhanced local biodiversity. The building is estimated to have an annual carbon footprint of 600 tonnes CO2, representing a 50% reduction on a typical store of the same size. A key part of the client's wider "Carbon Plan", the store's green credentials have been recognised through BREEAM "excellent" and EPC A ratings.
WWF The Living Planet Centre - Willmott Dixon and Atelier Ten
A new UK headquarters for the World Wildlife Fund in Woking, Surrey, this bespoke centre has been designed and constructed to represent the campaign group's commitment to sustainability and is on course to achieve BREEAM "outstanding". Providing office space for 300 staff, the project also allows the general public to see the work carried out by the organisation. The zero-carbon strategy was developed through extensive passive design studies to optimise daylight while managing solar gains.
This award was sponsored by Sika