Following on from our piece looking at how Brexit could affect London, what do business owners across the rest of the UK think the picture will be like after Brexit? Read viewpoints from four different corners of the UK as the nation braces itself for its imminent exit from the European Union.
View from Northern Ireland:
"We have taken no precautions whatsoever – it's such an unknown subject"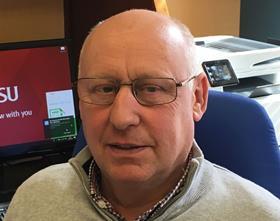 Moffitt & Robinson has eight full-time staff and currently uses around 10 subcontractors, a "few" of whom are foreign workers, says director Willie Moffitt.
He is not concerned about Brexit. "I wouldn't be worried, I'm fed up with listening to the scaremongering about Brexit. I don't think Brexit is going to be as bad as the scaremongers [say]."
When it comes to the question of a hard border in Ireland, he argues that there is too much movement – both in terms of workers and lorries – for this to happen. "I can't see either government trying to stop them from going down there, it wouldn't be in their own best interests to have a hard border," he says.
He continues: "I think the reason for all the border talk is that Europe doesn't want the UK doing side deals through the Irish border."
Moffitt is not a fan of some current EU legislation: "At our tea on the building site we were talking how it would be great to get rid of some of the ridiculous European laws."
As for the consequences of Britain leaving the EU, he states: "I don't have any fears about Brexit. Yes, materials may go up in price but if you put a tariff on anything coming from the UK to Europe, it's going to be swings and roundabouts."
As for making preparations for Brexit, he says: "We have taken no precautions whatsoever – it's such an unknown subject – people say you should prepare for Brexit, nobody knows what to prepare for."
In terms of the skills shortage in construction, Moffitt says: "In construction and engineering in Northern Ireland, we've had problems with staffing for a number of years but the easy way was to bring in migrant workers rather than trying to address the situation. Now migrant workers are moving back home and suddenly there's a crisis.
"I can't understand why the UK should be bringing in migrant workers and at the same time be paying people to be on the dole."
Moffitt does not have a positive view of Brexit negotiations. "I don't think Europe will do us any favours – they want to give the UK as poor a deal as possible so that it discourages other countries from leaving Europe. If Britain does well out of this it will be the downfall of Europe."
Northern Ireland statistics
62,900 people work in construction
5% of the construction workforce is composed of migrant workers
Construction output was £2.8bn last year
A 0.5% average predicted annual rise in construction output in 2018-22
An 18% drop in the total value of projects that started on site in the first eight months of this year compared with the same period in 2017
Sources: Construction Industry Training Board, Institute for public policy research; Glenigan